A trailer was just the beginning.
What began with three employees working in a trailer grew to be the largest family-owned financial services company in Wisconsin.
50 Years Ago Sam Johnson Had a Vision...
A lot has changed over 50 years, but our values never will. Today, we're the largest privately held bank in Wisconsin, but our value proposition remains the same. We strive to do what's best for our customers, our associates and the communities we serve.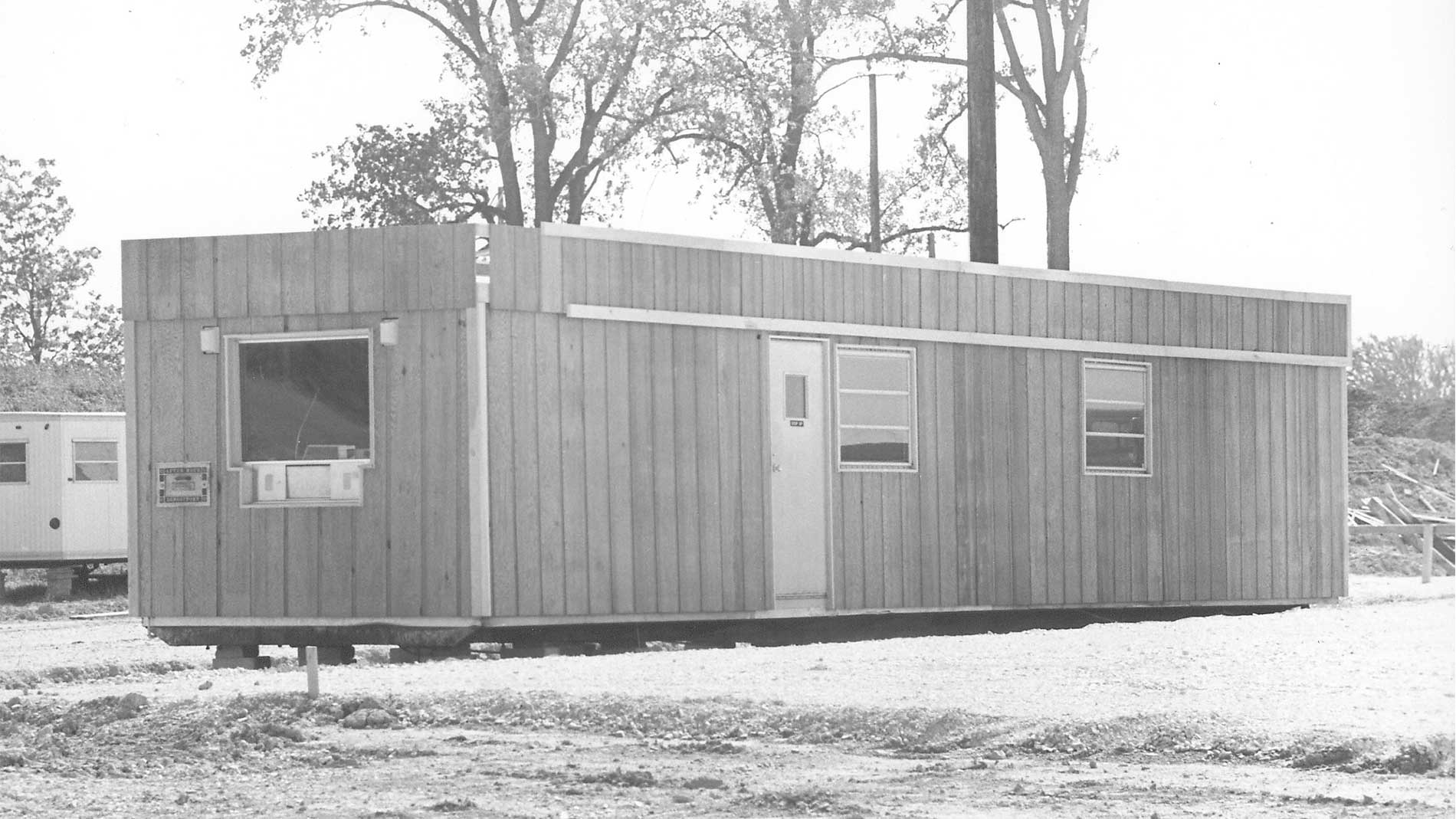 Humble Beginnings
Johnson Financial Group's story began 50 years ago in a trailer on the corner of 3 Mile Road and Main Street in Racine, Wisconsin. While the big banks kept getting bigger, founder Samuel C. Johnson recognized the need for a different kind of bank – one that met the unique needs of its people, businesses and communities.
A Catalyst for Growth
Johnson Financial Group established its headquarters in a beautiful building overlooking the shores of Lake Michigan in the heart of downtown Racine. Bringing together more than 400 employees, the Johnson Building has served as a catalyst for the revitalization of downtown Racine and surrounding communities.
Strategic Partnerships
Over the years, we've strengthened our capabilities through strategic partnerships that benefit our clients. Some notable partnerships include the addition of our insurance business in 1985 and expansion of our Wealth services with the acquisition of longtime Milwaukee investment advisory firm, Cleary Gull Advisors Inc.
Pictured: In 2017, members of our team celebrate the groundbreaking of our Insuarnce office located in Racine, WI.
Today
Decades since its humble start, Johnson Financial Group has grown into a full financial services company, offering an array of banking, wealth and insurance solutions. From northern Wisconsin to Milwaukee and everywhere in between, more than 1,100 associates serve families and businesses in 45+ communities.
The Future
Looking ahead to the next 50 years, we continue to make decisions with our associates, clients and communities in mind. In 2021, Johnson Financial Group will fortify its long-term investment in Milwaukee with a new flagship office at Cathedral Place.
Pictured: A new Johnson Financial Group office will be coming soon to Cathedral Square in Milwaukee.
Discover More About Our Journey