Move from LIBOR to SOFR
---
A Guide To Help Your Transition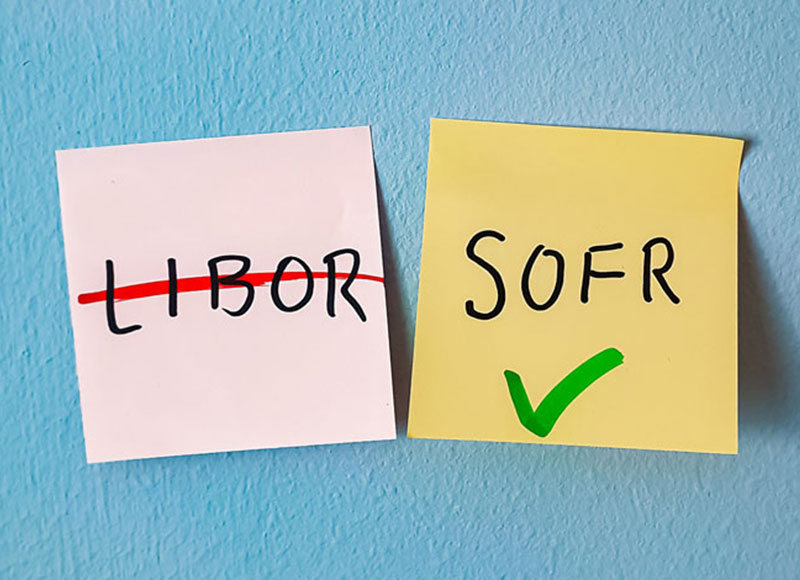 We are dedicated to our clients and providing exceptional service
Johnson Financial Group is actively monitoring industry efforts, the market and best practices to ensure an orderly transition for our clients and teams. Our advisors will provide individual relationship guidance for each client impacted by this transition.
LIBOR Transition Background
LIBOR (London Inter-Bank Offered Rate) was the premier set of benchmark rates for financial contracts around the world. The rates were set in serveral major currencies for terms from overnight to one-year. In Q4 2020, the New York Fed estimated that US LIBOR rates alone were included in $223 trillion of financial contracts, including: loans, swaps, bonds, credit cards, adjustable-rate mortgages, and other products offered by financial institutions.
LIBOR was replaced because regulators globally advocated that markets move away from LIBOR to a more reliable index.
Often rates were based on estimates provided by some of the largest banks in the world.
This led to charges of rate manipulation and price fixing.
The Federal Reserve convened the Alternative Reference Rate Committee (ARRC) which recommended SOFR (the Secured Overnight Funding Rate) for use in the US as a replacement for US LIBOR rates. This Fed Reserve published rate is based on daily transactions in the Treasury repurchases market and is a credit risk-free rate.
Key dates in US for transition away from LIBOR
NOVEMBER 30, 2020
The Board of Governors of the Federal Reserve System, Federal Deposit Insurance Corporation and the Office of the Comptroller of the Currency provided guidance that issuing new LIBOR contracts after December 31, 2021 could present safety and soundness risks to banks.
JULY 29, 2021
The Alternative Reference Rate Committee or "ARRC", a Federal Reserve led private-public partnership, recommended CME Term SOFR as a replacement for LIBOR in business loans in the U.S.
BEYOND DECEMBER 31,2021
No new or renewing contracts can be tied to US LIBOR rates.
BY JULY 1, 2023
Legacy contracts tied to US LIBOR rates will have to transition to another rate.
What can clients expect from Johnson Financial Group?
What is LIBOR and Why SOFR?
LIBOR was a set of credit sensitive term interest rates at which large money center banks lend to each other for short-term loans.
1 month US LIBOR was used at Johnson Financial Group & the banking industry in most large variable rate commercial loans and customer facing interest rate swaps.
The number & dollar amount of actual interbank transactions that LIBOR is based on is limited.
This lack of transparency has led to charges of rate manipulation in the past.
Effective 1/1/2022, US regulators require all new and renewed transactions (loans, swaps, etc.) to not include LIBOR based rates.
Johnson Financial Group will use the 1-month CME Term SOFR rate as our primary replacement rate for LIBOR based commercial loans starting in December of 2021.
Existing LIBOR based transactions have until 6/30/23 to transition to another index/rate.
SOFR (Secured Overnight Funding Rate) is an overnight credit risk-free rate based on overnight repurchase (repo) transactions and is published by the New York Fed. The underlying transactions are deep, liquid and difficult to manipulate.
CME Term SOFR is a recently approved forward looking set of term rates established by the Chicago Mercantile Exchange (CME).
CME Term SOFR has similar conventions to LIBOR and will be operationally easier to implement vs. rates based on daily SOFR.
Have questions?
Contact Your Commercial Banking Advisor to discuss your unique situation.
FIND AN ADVISOR