MyFinance Manager
---
One dashboard to make financial management easy.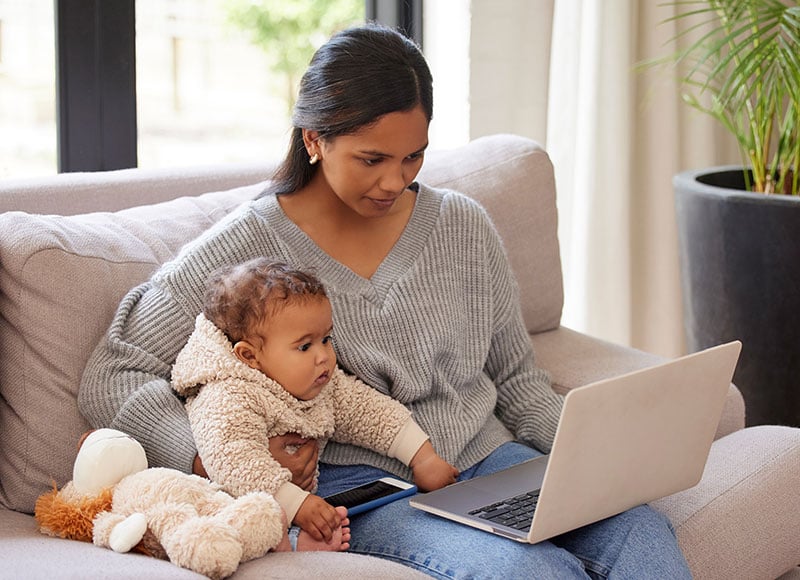 Conveniently manage your financial future
Budgeting, linking accounts at other financial institutions, auto-categorization, and debt management are just a few of the tools you can use to manage your financial future. Conveniently access MyFinance Manager from your desktop, tablet or mobile phone, and view your complete financial picture.
Your Complete Financial Picture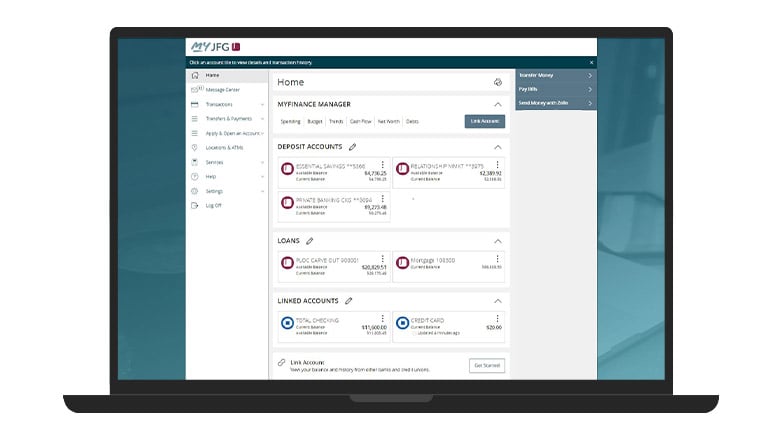 Accounts
With account linking you can view your accounts at Johnson Financial Group and thousands of other financial service companies in one place.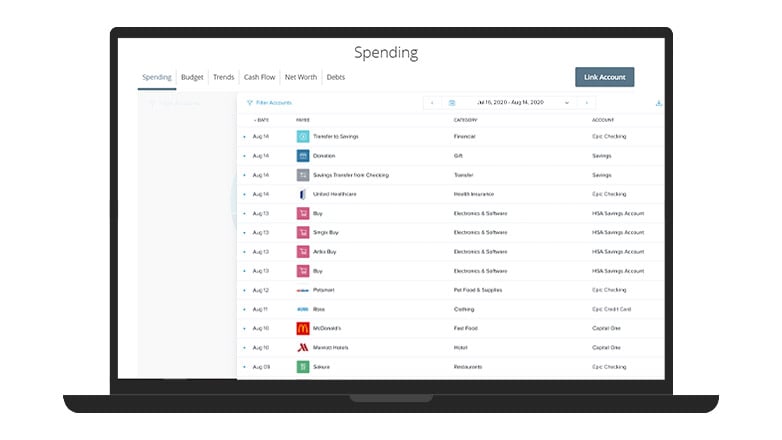 Transactions
Provides an overview of your recent spending across all accounts, automatic categorization to simplify your finances, and search or filter for a specific transaction.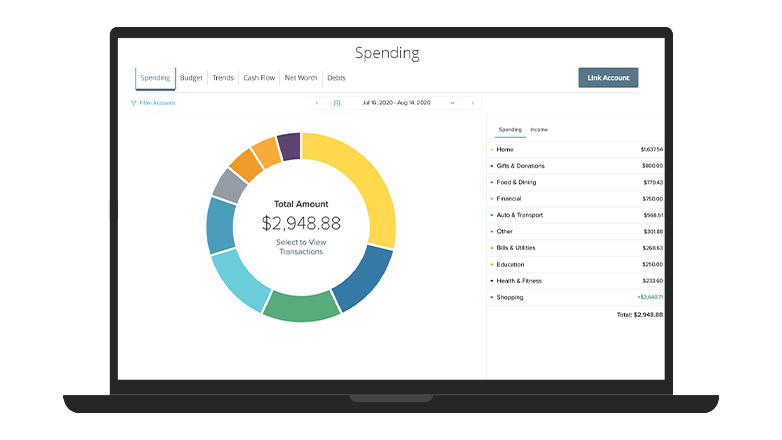 Spending
Shows you where your money is going, by category, so you can better understand your spending habits and stay on track.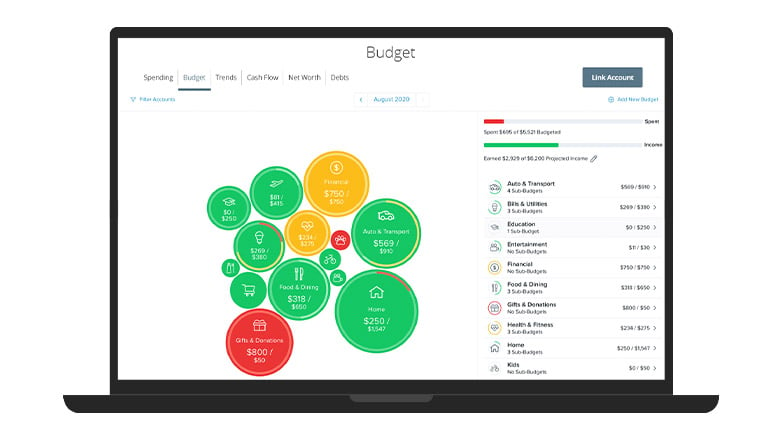 Budget
Set realistic monthly spending limits and avoid exceeding your budget limits. A budget visual draws your eye to the areas that need your attention the most - big bubbles represent a larger portion of your monthly budget, and red bubbles show where you've exceeded the monthly allowance.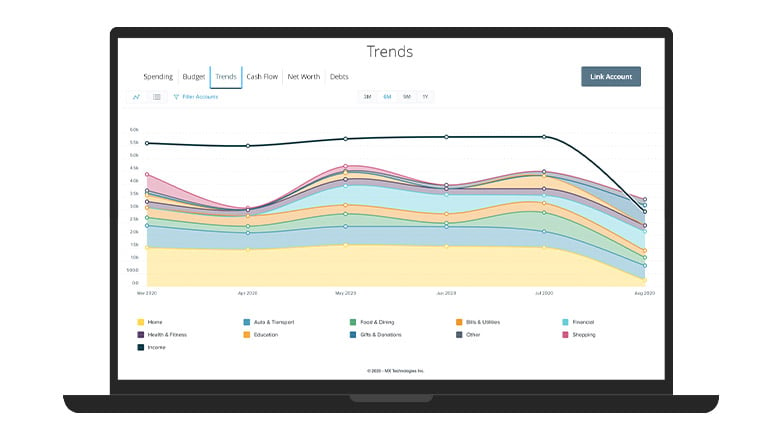 Trends
The tool charts both your income and spending in every category over the last 3, 6, 9, or 12 months, all in one simple visualization. In just a few moments, you'll be able to see if you're living within your means and identify areas you need to work on.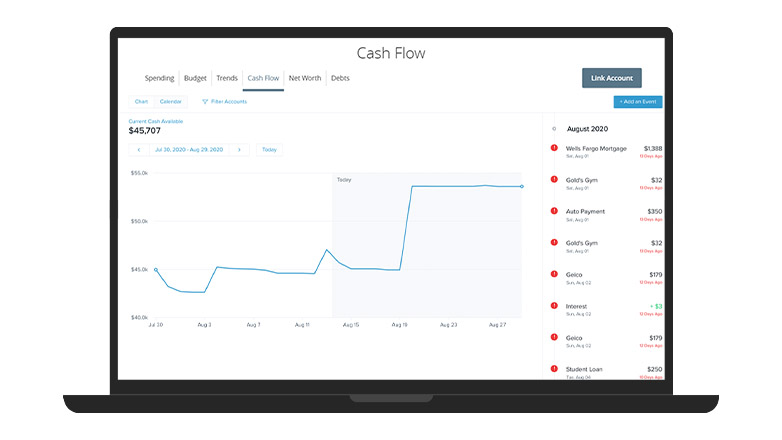 Cash Flow
Reviews your historical transactions so you can predict your future transactions and cash flow.
Net Worth
Track all your assets and liabilities including your real estate or property. You can monitor your gain and losses over time.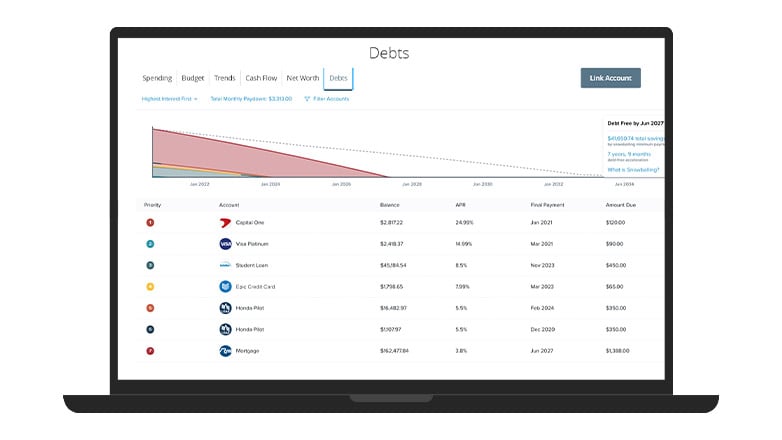 Debts
See all your debts in one place and create a faster payoff plan. Use debt-payment strategies to help reduce the amount of interest you'll pay and the time it takes to pay off debt.
MyJFG
Learn more about the enhanced digital banking solution that is easy and intuitive so you can manage your money when and where it is convenient for you.
Frequently Asked Questions
Personal Finance to Personal Financial Management
Your information will not automatically transfer to MyFinance Manager. Once you link your accounts in MyFinance Manager, you'll have access to 120 days of transactions.
If you'd like to export the Personal Finance transactions for your personal records, please follow these steps:
Select the Personal Finance tab
Click Transactions
Select the All Accounts or specific accounts, select All Categories or specific categories, and your preferred timeframe
Click the down arrow to export your transactions
Acknowledge the note by selecting Ok
Transactions will be exported as a CSV file and can be downloaded
Begin linking your accounts outside of Johnson Financial Group. Please note 120 days of transactions will be available. Nearly any financial account can be linked! Checking and savings accounts, investments, credit cards, loans, mortgages, and other lines of credit can all be added. You can also easily track cash or property values by adding manual accounts.
Review your transactions and categorization. Transactions will be automatically cleansed for readability and categorized to make it easy to see where your money is going. However, not all transactions can be automatically categorized, so it's important to review your transactions regularly.
Set up your budget. A budget makes it easy to visualize how much you've spent and how much money you have left for the month. Select "Auto-Generate Budgets" to let the Budget tool calculate your average monthly spending in each category for the last two months, with complete data. This gives you a realistic starting point for your budget.
Review your complete financial picture. MyJFG and MyFinance Manager make it easy to stay on top of your finances by keeping your account and spending data available.
Your Trusted Partner for Life's Biggest Moments
No matter what financial needs you may have, we're here for you. Our experienced advisors work closely with you to build the right path to help you achieve your goals.
FIND AN ADVISOR