Why International Equities Should Be Part of a Balanced Portfolio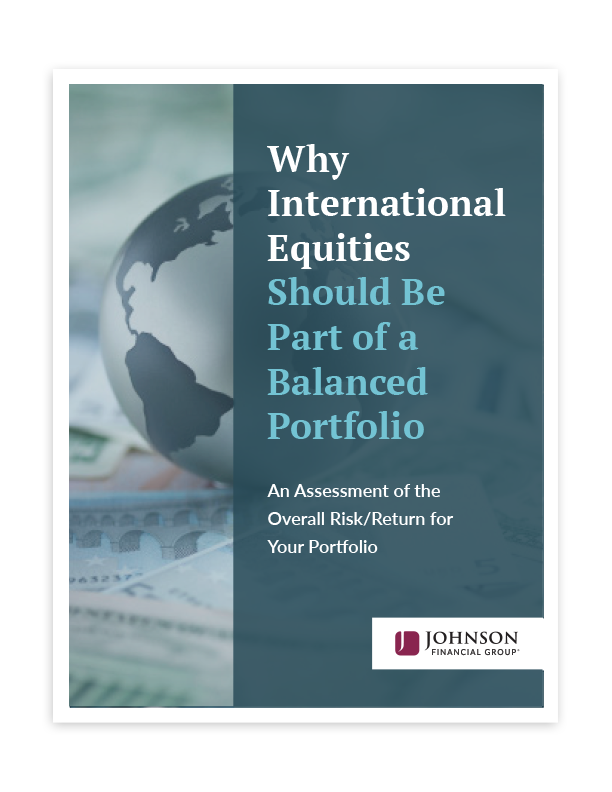 The past decade has proven difficult for International Equities, which have meaningfully underperformed their Domestic counterparts. With such a pronounced performance differential, many people are ready to throw in the towel on International Equities.
Here at Johnson Financial Group, we evaluate the diversification benefits of incorporating numerous asset classes as part of our asset allocation process when constructing portfolios. In essence, what combination of asset classes provides the best risk/return expectations for a client's risk profile.
Joseph Guerin, VP Wealth Director of Research provides insights on:
Why should International Equities be part of a balanced portfolio?
Will the next decade prove more fruitful for International Equities than the past decade?