Southwest Airlines Pilots
Your Southwest Airlines 401(k) is the foundation of your retirement planning. The sooner you begin to create your financial and retirement plan, the greater your opportunity to retire successfully.
Meet Our Team
Roth Conversions and Your Post-Retirement Redzone Webinar
If you are retired there are several key planning tools and sources of income that can impact your financial future.
We recently hosted a webinar for a conversation on planning strategies that can help keep you in the post-retirement redzone, including:
Roth conversions and when it makes sense to utilize them
Minimize taxes in retirement
Medicare costs and secondary coverage considerations
Please Note: This webinar was presented to an audience of United Airlines pilots, but the concepts discussed regarding Roth conversions and their interaction with Medicare premiums have broad applicability to all airline pilots.
View the recording and download the presentation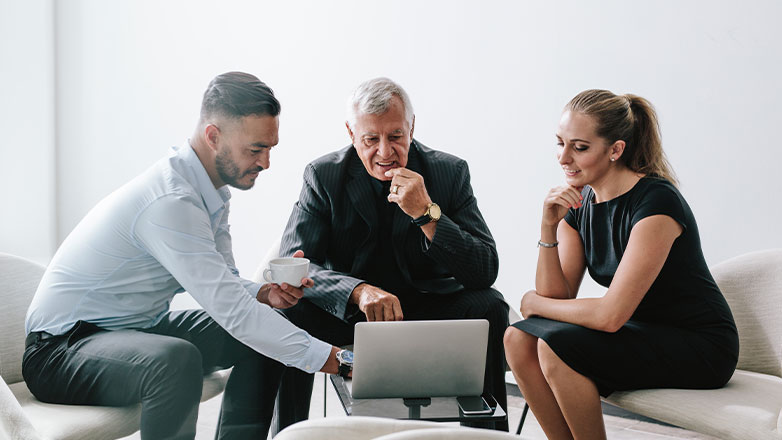 Getting Started
Our team works with Southwest Airlines pilots to create customized financial and retirement plans so you can make a smooth transition from airline pilot to retirement or another career. We'll begin with our financial planning process, which allows us to understand what makes you happy and what it will cost. With a better understanding of your goals, we are able to determine the income and assets necessary to achieve them. To get started, fill out our Optimized Portfolio questionnaire which will help us assess your portfolio construction.
Optimized Portfolio Questionnaire
401(k) Professional Portfolio Management
A critical part of your retirement success is your ability to contribute to a tax‐advantaged retirement plan to maximize your retirement dollars. You have several options regarding how to manage your retirement assets. Each has pros and cons and should be reviewed in comparison to your personal goals.
Related Article Related Article Related Article You're at the controls
Our Pilot Planning team is committed to assisting you and your family plan for retirement, transition into retirement and live comfortably through retirement. Several of our advisors had previous careers with major airlines, so they have firsthand understanding of your situation. Contact one of our advisors today.
Meet Our Team