From Residency to Retirement: Settling Into Your Career
You have years of experience under your belt as a physician. How do your finances fit into the picture?
Growing Confident in Your Career – And Your Finances
You've gained a decade or more of experience as a physician and continue to mature in your profession. Now what? As you approach mid-career, it's time to focus on a solid financial plan that will help you achieve your long-term goals – for the remainder of your career and into retirement.
Financial Planning Solutions
Financial Planning
The purpose of a financial plan is to define how your income and assets can provide for a lifetime of happiness. Healthy savings habits, spending discipline and appropriate investments are necessary to meet your goals. But, you need more than just a plan.
Retirement Planning
As you get closer to retirement, we can provide you with a comprehensive proposal that evaluates your current financial plan in relation to your retirement goals.
We will also provide a clear explanation of the various retirement plan options available so that your election will be appropriate based on your goals.
Exclusive Private Banking Solutions
Your private banker will focus on your financial needs with solutions tailored to you.
Deposit Services
Our Private Bankers provide personalized service that comes to you, where and when it's most convenient. Experienced and proactive, your private banker is dedicated to managing your finances and working with your attorney, accountant or tax professional to ensure you have a cohesive wealth management plan.
Your checking or money market account can play an important role in helping you manage the cash you need for everyday expenses separately from the funds you've set aside for long-term goals.
Choose an account designed for you, including options for no balance requirements, higher interest rates and adjustable spending and withdrawal limits for your debit card and person-to person payments.
LEARN MORE

about private banking solutions.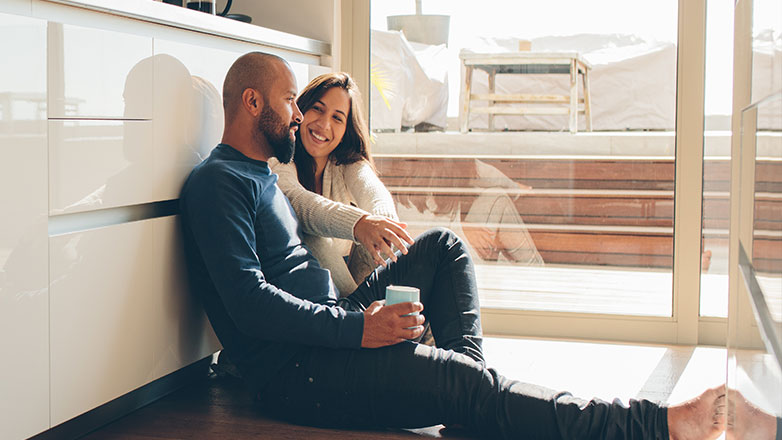 Borrowing Solutions
Whether you need financing for you or your business, investment property or a personal aircraft, your private banker will work with you to structure a loan option to help achieve your desired goals.
A credit solution may strengthen your financial plan by helping you:
Optimize your cash flow.
Increase tax efficiencies.
Finance purchases instead of using your cash reserves.
Manage investment allocations and reduce portfolio risk.
Achieve your estate planning goals.
LEARN MORE

about private banking solutions.
Financing a Medical Practice
Do you want to take the next step in your career and become a partner in a practice or open your own practice? In addition to a strong business vision, you'll need financial capital to bring it to reality. Your private banker can work with you to find a financing option that is best for your individual situation to help you achieve this career goal.
FIND AN ADVISOR
Zero Down Payment Home Loans
Whether you are buying your first home, moving or building a home, we'll guide you through every step of the financing process. We can help you find the loan program to best align with your finances, life goals and your future plans.
Zero down home loans up to $750,000 and low down payment options up to $1,200,000
No mortgage insurance requirements
Deferred student loan debt may be excluded from loan ratios
May close on purchase up to 90 days prior to employment contract start date
Preferred pricing may be available with certain Johnson Financial Group relationships
APPLY NOW

for a home loan.
CONTACT US
Loans are subject to credit and property approval, bank underwriting guidelines, and may not be available in all states. Other loan programs and pricing may be available. Certain conditions, terms, and restrictions may apply based on the loan program selected. The term of the loan may vary based upon program chosen. Property insurance is required; if the collateral is determined to be in an area having special flood hazards, flood insurance will be required.
Insurance Coverage Options
While you spend your days protecting your patients' well-being, we spend ours making sure we protect the things that matter most to you. Among the leading independent insurance agencies nationwide, we have the knowledge and genuine commitment to be more than your advisor. We'll be your personal advocate.
Home, auto, and umbrella insurance discounts designed for physicians
Life and disability insurance to ensure your financial needs are covered
Proactive risk management practices designed to prevent losses
Specialty coverages that go beyond your traditional insurance, including cyber solutions, collectibles and identity theft
Comprehensive professional liability insurance to help protect you and your practice against allegations or findings of negligence in the services you provide
PERSONAL INSURANCE
DISABILITY INSURANCE
Subscribe to Our Newsletter
Stay up to date with our blog posts, investment commentaries and other industry insights.
From Residency to Retirement

Swipe Left
Your Trusted Partner for Life's Biggest Moments
No matter what financial needs you may have, we're here for you. Our experienced advisors work closely with you to build the right path to help you achieve your goals.
FIND AN ADVISOR