Veteran Affairs (VA) Home Loans for Active Military and Veterans
During and after your military career, we are committed to helping you buy a home with a zero down payment loan.
Find A Loan Officer
It's Our Turn to Serve You
As a VA home loan provider, we are proud to offer you specialized benefits to make buying a home more affordable. Our mortgage loan officers will use their knowledge and experience to partner with you every step of the way to ensure the process goes smoothly.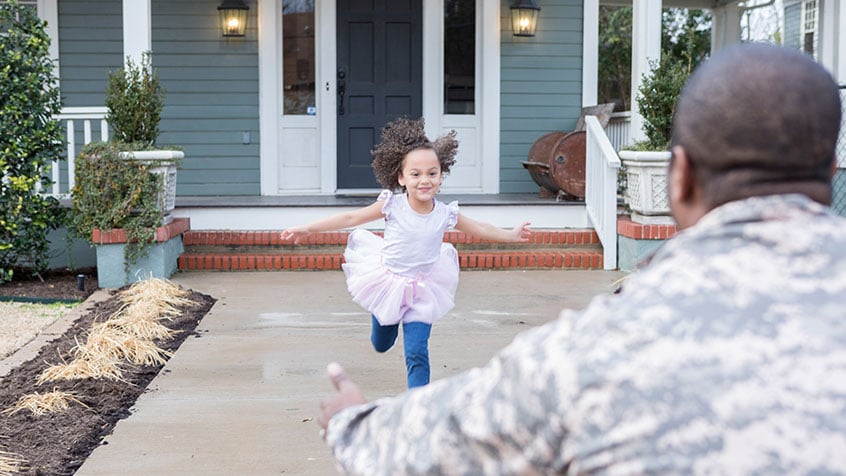 A VA home loan is an exclusive benefit for eligible military service members and veterans. VA home loans are backed by the U.S. Department of Veterans Affairs (VA) and provided through qualified lenders like Johnson Financial Group.
Benefits of a VA Home Loan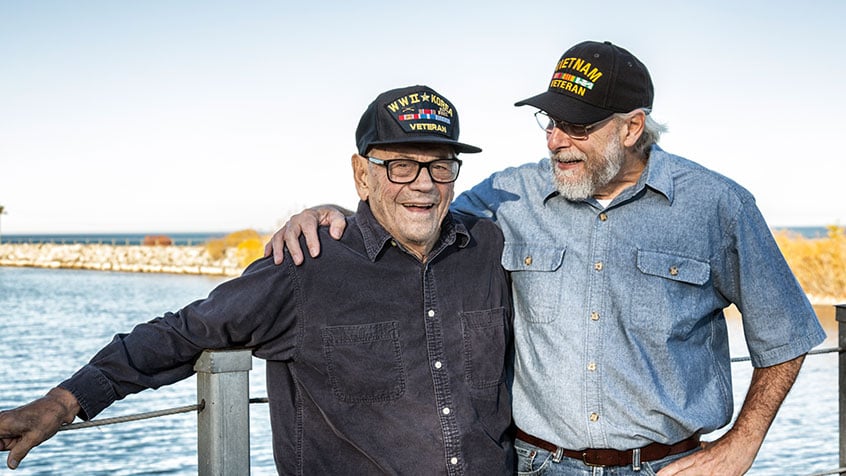 The following may be eligible for a VA home loan:
Active and retired military, including:
reservists
National Guard members
surviving spouses
Speak with a trusted mortgage loan officer to understand if you may qualify.
Financial Solutions Designed for You

swipe left
The Annual Percentage Rate is 5.937% effective 5.1.2022 for a period of 30 days and subject to change. Rates and payments based on 100% Loan to Value. No minimum down payment required. A monthly payment on a 360 month fully amortized $647,200 mortgage loan at 5.75% is $5.84 per $1,000 borrowed. Payments include principal and interest. Actual payments/monthly expenses may be greater due to term selected, property taxes and required homeowner's insurance. Required closing costs, including property appraisal, title insurance and other fees range from $1,400 to $2,450.
Your Trusted Mortgage Loan Officer
Whether you are buying your first home or moving into a new home, we will be there to guide you every step of the way.
FIND A LOAN OFFICER