Every Dream Needs a Blueprint
We'll help you use the equity in your home to finance your next goal.
FIND AN ADVISOR
Bring your dream to life with rates as low as 2.99% APR
Plus, take advantage of these special offer benefits:
No closing costs
Fixed rate for 12 months
Interest only payments from a Johnson Financial Group checking account
Effective as of May 7, 2022 and subject to change. The Annual Percentage Rate ("APR") on 80% or less Loan to Value loans will be the highest Prime Rate (the index) published in the Wall Street Journal, plus our margin. As of May 7, 2022, the APR was 5.25% for lines of credit from $5,000 to $25,000 and 3.99% for lines of credit $25,001 or greater and subject to change. The initial APR may be lower with automatic payment set-up from a Johnson Bank checking account and will be higher without automatic payment set-up from a Johnson Bank checking account. There is no limit on the amount by which the rate can change during any one‐year period. Rates may vary but will not exceed 18% and will not fall below 3.99% over the term of the loan. To be eligible, a minimum initial draw of $25,001 is required. For more information, please request our current interest rate, margin and rate limitations. Required closing costs related to a property appraisal, title insurance and other fees range from $800 to $1200 and are waived for lines of credit less than $250,000. A Recapture Fee may be charged in the amount of the lesser of 1% of your credit limit or $400 if closed within 3 years of the account opening. A non‐refundable annual fee of $50 will be charged each year after the first year. A maximum of two carve-out options at one time are available. Property insurance is required; if the collateral is determined to be in an area having special flood hazards, flood insurance will be required. Interest on the portion of the credit extension that is greater than fair market value of the dwelling is not tax deductible for Federal income tax purposes. Consult a tax adviser for information regarding the deductibility of interest and charges.
Benefits
Maybe you're considering a home improvement, a new vehicle or want to consolidate debt. Whatever your project or plans, we can help you achieve them.
Compare
Take advantage of the protection, flexibility and convenience of a home equity loan or line of credit.
Home Equity Loan
Best for:

Debt consolidation
Home repairs or improvements
Purchasing a vehicle

Benefits:

Guard against rising rates with a fixed rate
Easier budget planning with a fixed monthly payment
Rebuild equity in your home as you make loan payments
Home Equity Line of Credit
Best for:

Home improvements or renovations
Emergency expenses
Purchasing a vehicle
Overdraft services

Benefits:

Flexible rate options with a variable rate or choose to lock up to five fixed rate loans at a time
Convenient access to funds online, with the Johnson Bank mobile app or a line of credit card
Replenish your available line of credit and the equity in your home as you pay down the balance
Protect your checking account
Loans are subject to credit and property approval, bank underwriting guidelines, and may not be available in all states. Other loan programs and pricing may be available. Certain conditions, terms, and restrictions may apply based on the loan program selected. The term of the loan may vary based upon program chosen. Property insurance is required; if the collateral is determined to be in an area having special flood hazards, flood insurance will be required.
We can also help you with...
Credit Cards
A credit card can increase your purchasing power while giving you the chance to earn rewards to use the way you want.
Learn More

about Credit Cards
CALCULATOR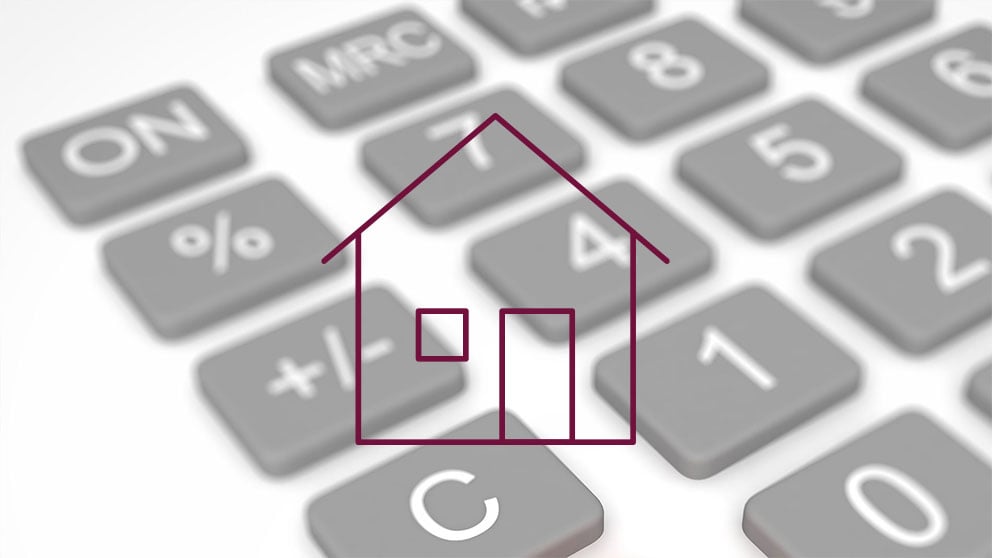 YOUR FINANCIAL LIFE
RELATED ARTICLE Frequently Asked Questions
With a home equity line of credit, you can borrow a certain percentage of your home's equity as a line of credit. The line of credit is convenient. Borrow what you need, when you need it (up to your credit limit).
Interest on home equity loans or lines of credit may be tax deductible. Consult your tax advisor regarding tax deductibility.
Home equity is the value of your home that you actually own. In other words, it's the value of your home, minus what you still owe.

Have Questions?
We're here to help.
Give us a call at 888.769.3796
EMAIL US

Click here to contact us.
Your Trusted Partner for Life's Biggest Moments
No matter what financial needs you may have, we're here for you. Our experienced advisors work closely with you to build the right path to help you achieve your goals.
FIND AN ADVISOR