Paying for College
---
We understand that you want to do everything in your power to set your children up for success. Learn how you can prepare and save for the college costs you know are coming.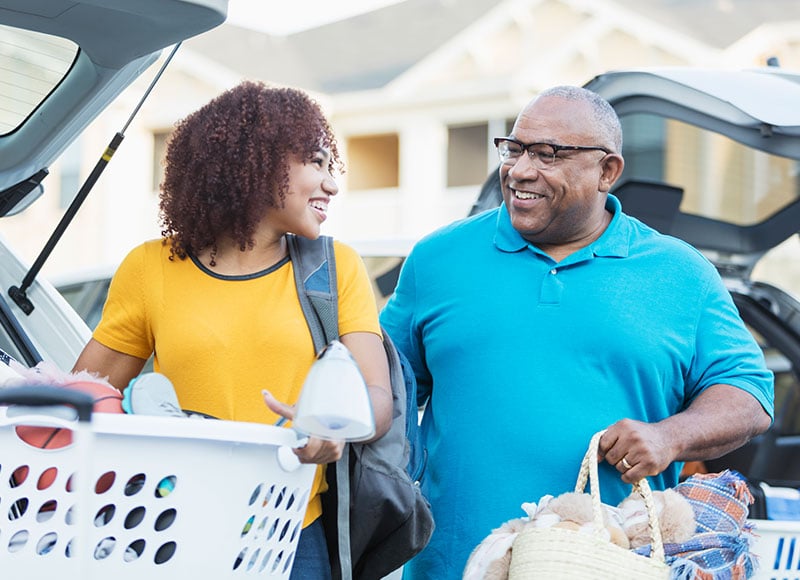 Focus on what you can do now
Planning and paying for college can both be intimidating tasks. Unlike paying the mortgage, buying groceries and finding childcare, saving for your child's future college expenses may not seem like a priority right now. However, focusing on what you can do now will help you save for the college costs you know are coming.
Saving now can pay off later
With college costs on the rise, it's important to start saving as soon as possible.
Give your money more time to grow.
Reduce the need for student loans.
Make saving easier with automatic payments or transfers.
Start saving early
It's almost never too soon to put money aside for college. Learn how to make college savings part of your overall financial plan.
Maximize college savings opportunities
As your child approaches college age, make sure you take advantage of every available option to cover or reduce costs.
We can help you get there
Your Trusted Partner for Life's Biggest Moments
No matter what financial needs you may have, we're here for you. Our experienced advisors work closely with you to build the right path to help you achieve your goals.
FIND AN ADVISOR