Divorce Financial Planning Tips
If you are contemplating or in the midst of a divorce, don't forget a critical component of your foundation moving forward – your personal financial plan.
Find An Advisor
Divorce isn't easy - but being prepared can help
Divorce is difficult for everyone involved – spouses who are splitting, children caught between parents and extended family members who have established loving relationships.
Although it's impossible to take the emotion out of a divorce, a sound financial plan can provide some peace of mind. Our compassionate team of advisors will help you navigate the financial challenges that often come with divorce.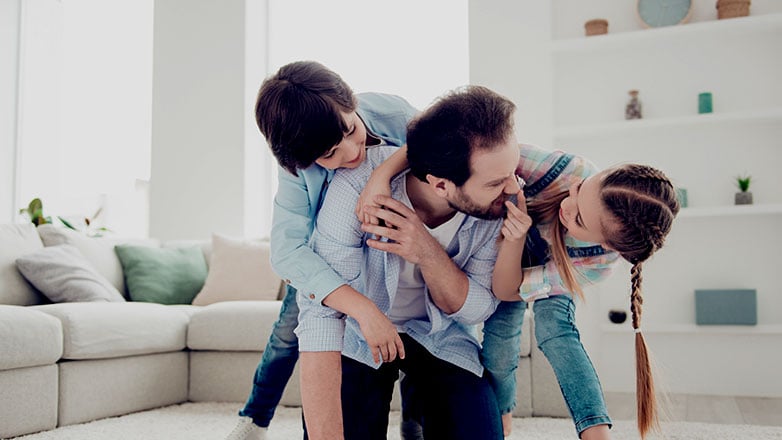 Life after Divorce
Now is the time to move forward and focus on making your financial future as comfortable and error-free as possible.
Establish or adjust your financial and/or estate plan, pending your final divorce settlement.

Close all joint banking, financial and credit card accounts and open new ones in your name.

Review and update beneficiaries on all of your investment, insurance and estate documents to match the provisions in your divorce agreement.
Gather your financial information
Collectively and individually gather all current financial records detailing what you and your spouse own along with a list of expenses and financial obligations.
Avoid common financial mistakes
Your family's financial future is important. Remember these tips as you make decisions that will impact you and your family.
We can help you get there
Checking Your Way
Whether you prefer online and mobile banking, unlimited debit card transactions or the opportunity to earn interest on your checking account balances, we have you covered. Access fee-free ATMs, chip debit cards, Cardless Cash, Mobile Deposit and Overdraft Services.
LEARN MORE

about checking account options
Savings & Money Market
Be prepared for life's little surprises with a savings or money market account. Whether you're just starting to save, building an emergency fund or saving for something special, we can help you reach your goals.
LEARN MORE

about Savings and Money Market.
Your Trusted Partner for Life's Biggest Moments
No matter what financial needs you may have, we're here for you. Our experienced advisors work closely with you to build the right path to help you achieve your goals.
FIND AN ADVISOR