Savings, Money Market, CDs and CDARs
Grow your company with flexible savings options designed to put your excess cash to work. The larger the average balance, the higher the interest earned.
FIND AN ADVISOR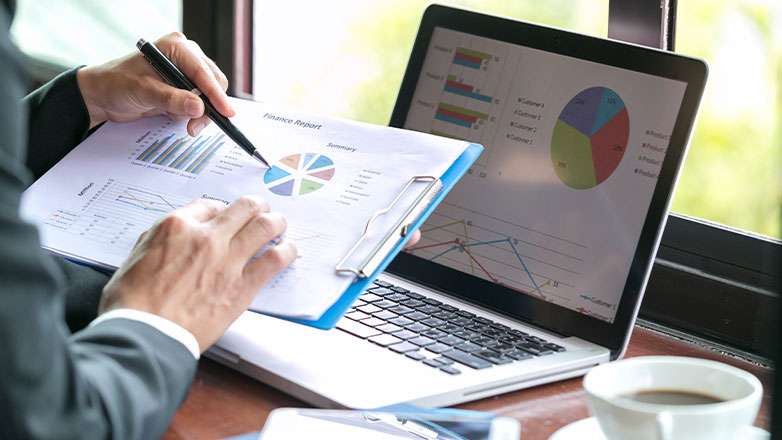 Money Market Account
Ideal for companies that carry larger excess funds and easy to access funds.
Features of our Premier Money Market account include:
$15,000 balance to offset monthly maintenance fee
Up to six preauthorized withdrawals per month, with no limit on withdrawals at Johnson Financial Group branches
Detailed monthly statements
Secure online access to account information available 24/7 via AccessJFG.
In an effort to assist customers during this time of uncertainty, we are temporarily suspending the six-per-month limit on transfers and withdrawals from savings accounts. In addition, you will not be charged a fee for transactions exceeding six-per-month. This change is effective May 15, 2020, through May 15, 2021.
Certificates of Deposit (CDs) and CDARs
CDs are ideal for businesses with excess funds focused on longer term growth goals. CDARs are available for companies that need to spread funds to member banks for FDIC protection.
Benefits of CDs
Business CDs are a low-risk investment option that enable you to save for your business goals when you have excess cash.
We can also help you with...
Commercial Checking
Whether you're an entrepreneur of a growing company or a municipality, we offer checking solutions to help you efficiently manage your organization's daily finances.
LEARN MORE

about business checking.
Your Trusted Treasury Management Advisor
No matter what financial needs you may have, we are here for you. Our experienced advisors work closely with you to build the right path to help you achieve your goals.
FIND AN ADVISOR