Second round of PPP starts slowly as Milwaukee-area businesses still await loans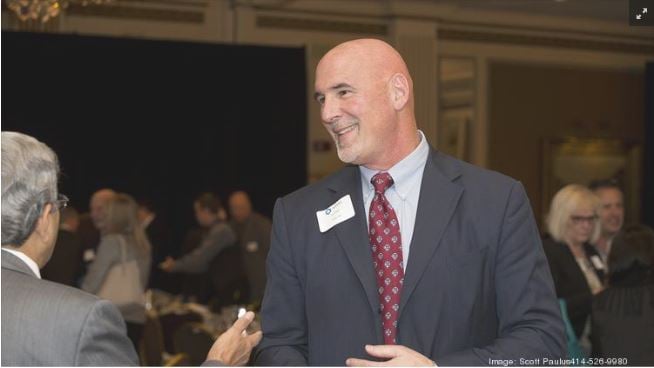 Milwaukee-area business owners who missed out on the first round of funding from the Paycheck Protection Program hope to see their applications approved as the second round opened with a rocky start.
The U.S. Small Business Administration, which is running the federal relief program, began accepting new applications Monday morning for the fresh infusion of $310 billion in funds. The original $349 billion made available for forgivable loans ran dry April 16. By that time, lenders authorized 43,395 loans totaling $8.32 billion for Wisconsin businesses.
The loans can be forgiven if spent appropriately. Although the SBA has not yet released final guidance to determine forgiveness, businesses are expected to direct 75% of the loan to payroll expenses. The rest can be spent on mortgage interest, rent and utility costs.
Lenders in the Milwaukee area and across the nation said the process was moving slowly to start the second round.
Associated Bank CEO Phil Flynn, for example, said as of 7 a.m. Tuesday, the bank earned approval on 107 loans worth about $5 million. When the first round of funding ran out, Flynn said the bank had 1,300 applications in its queue that total about $80 million worth of loans.
Joe Fazio, CEO of Commerce State Bank, said the submission system was running "terribly slow" Monday. Staff worked into the night to get seven loans approved after obtaining authorization on six during the day. During the first phase of the PPP, Fazio said Commerce State Bank completed 45 to 50 applications per day.
"We will continue trying today and through the week until the pipeline of nearly 100 loans (which includes current clients and new clients) is complete," Fazio said by email.
Johnson Financial Group CEO Jim Popp said Johnson Bank also encountered a slow system as it began processing its remaining applications. The bank had 290 applications ready Monday morning and is now receiving fewer than 10 each day, Popp said.
He expected the work to be complete by Tuesday afternoon.
"We're going to probably softly terminate our end of the program and get everybody back doing what they do every day by mid-week," he said.
When Johnson Bank clears its pipeline, Popp said the bank will have processed more than 2,000 applications totaling about $590 million. He noted the system was moving faster Tuesday.
As of early Tuesday afternoon, the SBA said it had approved $52.18 billion through 475,952 loans. More than 5,180 lenders were involved, the SBA said.
Mike Awve, who owns Milwaukee-based tour bus company Untapped Tours, said he hopes to see his applications approved in the second round after he missed out on funding during the first phase. Awve said he had attempted to obtain loan approval through Chase Bank.
After waiting days for a status update, Awve said he tried to work through Waukesha State Bank, but the money ran out. Since then, Awve said Chase informed him his application was approved by the bank and would be submitted when more funding became available.
He does not know where in Chase's queue his application sits.
"That's my biggest concern, that I have no idea if I'm a millionth in line or 200th," he said.
Because of efforts to curb in the Covid-19 pandemic, Awve said his tours business has not had a customer since March 13. He is not getting paid, and he is processing thousands in refunds.
Tom Snyder likewise hopes to gain loan approval for his digital marketing agency Trivera. He said his company has worked to keep all staff on board throughout the pandemic and had hoped a PPP loan would help with the expense.
"This was going to be able to give us the funds to be able to assure that we could keep our staff fully employed (and) not do any layoffs or cuts in salary," he said.
Snyder said he applied early for the PPP through U.S. Bank, but never saw his application move ahead. Since the first pot ran out, he said the bank informed him the application is now ready for submission to the SBA. He didn't expect to hear back earlier than Wednesday.
If the money still doesn't come through, Snyder said Trivera will survive. The business has an existing line of credit it can tap into to pay employees.
"This one was good because it would guarantee us that cushion," he said. "Obviously, we're counting on the shutdown to not last really long – the things that I'm hearing about the pushes nationwide to start reopening businesses and get our clients back into a position where they're healthy again and able to resume their work."