Strategic Employee Benefits Consulting
You have a long-term business strategy to grow your organization; you should have one to manage your employee benefits costs too.
Our Approach
As a business owner, the traditional insurance brokerage model of marketing, negotiating, and changing benefits or carriers every year can be tiring. But rest assured – if you have a plan, the renewal process does not have to be a painful experience.
Our Employee Benefits advisors work with you to develop a documented, long-term benefits strategy specific to your company's short and long-term goals. Our approach extends well beyond the typical reactive health insurance renewal process that erodes your profits.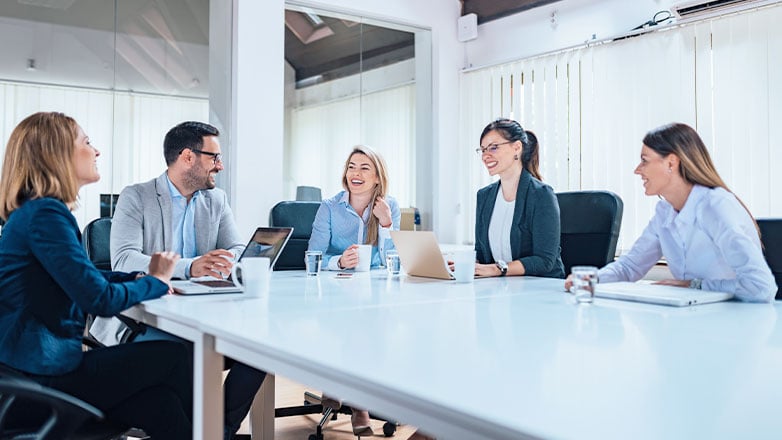 Step 1: We get to know you and your company
An employee benefits plan isn't meant to be a "set it and forget it" approach. We take the time to understand your company as a whole, taking into account:
Your culture
Business objectives
Risk tolerance
The role of benefits in your recruitment and retention efforts
The employee experience
And most importantly - the impact to your bottom line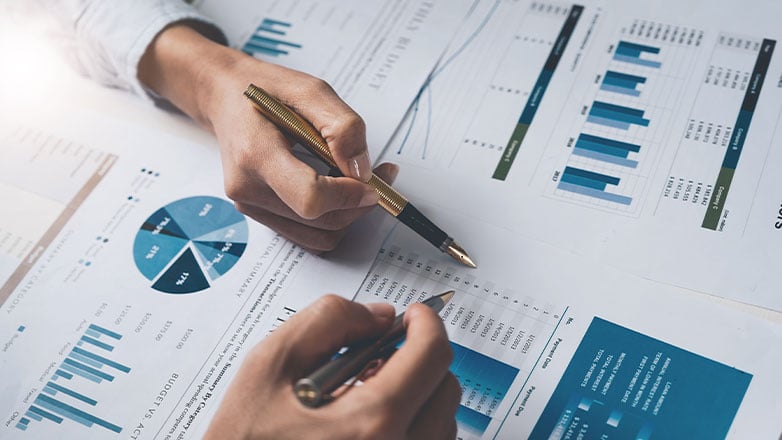 Step 2: Define your plan's foundational structure
We balance your company's priorities and goals across three critical elements of any health and welfare program, taking a holistic approach to the strategies we recommend.
Insurance value and choice
Employee engagement
Compliance and administration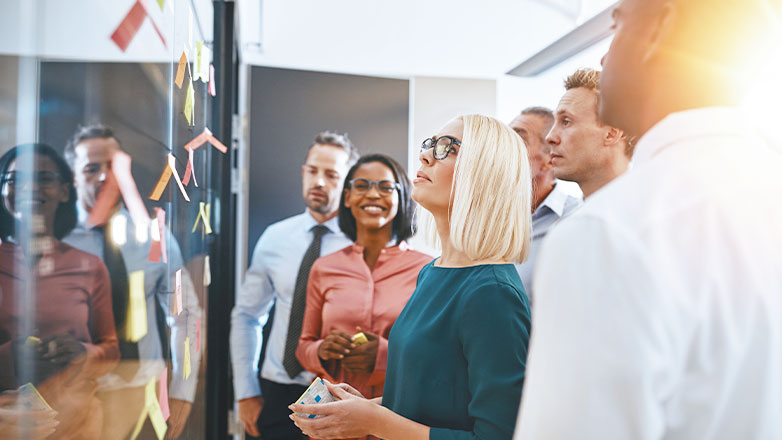 Step 3: Ongoing assessments
Your employee benefits plan requires a consistent assessment to ensure it is meeting your company's needs. Our advisors provide ongoing collaboration and consultation, bringing together leadership, structure, and mutual accountability to develop a program that's tailored to your organization. We'll work together to:
Assess your confidence level with the foundational structure of health and welfare benefits programs; value and participant perception, compliance and administration, and the employee experience.
Identify and define your short and long-term program goals.
Implement a disciplined and structured strategy to achieve those goals.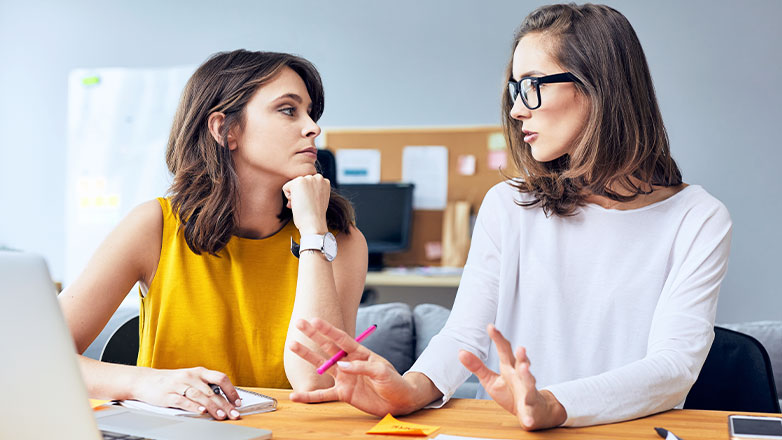 Step 4: Your year-round consultative partner
From onboarding, setting goals and proactively working on your annual renewal strategy, our advisors work with you year-round to keep your long-term strategic plan for your benefits program on track. Our team will:
Take the time to set annual goals.
Identify opportunities for future renewals.
Use data to identify potential solutions and address areas of opportunity within your health plan.
Review options to leverage emerging and maturing strategies in the benefits world.
Provide ongoing education and guidance to you and your employees.
How We Can Help
Together we'll help State Bar Members with exclusive solutions. No matter what financial needs you, your firm or your client's have, our team is there for you. From simple to complex, we will work closely with you to provide solid financial advice and innovative solutions.
Employee Health and Well-being
The health and financial well-being of your employees impacts your bottom line. A successful workplace well-being program can reduce health insurance, workers' compensation and disability costs.
A culture of health leads to increased productivity, fewer absences, higher morale and greater job satisfaction.
Together, we will help you create and implement a well-being program that fits your company's culture and benefits strategy. You will also have access to the tools and resources you need to drive employee buy-in and engagement.
Compliance and Regulatory Support
You need a team of advisors behind you to help stay up-to-date with the ever-changing political and regulatory landscape impacting your company and benefit plan. Our advisors will work with you to understand new legislation or requirements that may impact your company.
Communication, Education and Technology
Save time, streamline administration, and educate your employees so you can focus on growing your organization. Through our strategic partnerships, we'll provide cutting edge technology solutions to meet your communication, employee education, and benefits administration needs.
Our open enrollment and communication support includes:
Annual communication calendar
Customized communication templates
Presentations, open enrollment communications
Periodic newsletters and updates
Compliance and specialty health/benefit webinars
Customized benefit open enrollment and new hire benefit guides
Online and on-demand HR library, compliance tools and training solutions
Data Analytics, Benchmarking and Financial Reporting
Our advisors collect, analyze, and warehouse your claims and utilization data to provide you with more significant insights into your health plan cost drivers. Your advisor and service team use these findings to offer you actionable solutions that support your benefits strategy.
Our financial and metrics reporting services include:
Customized financial and benchmarking
Monthly claims reporting and analysis
Affordability and minimum value testing
Funding and contribution strategy
Stop-loss deductible analysis
Budget analysis
We can also help you with...
Retirement Plans
You want to be an employer of choice, and attractive employee benefits are key to making that happen. Your organization's retirement plan should help you attract and retain quality employees without requiring all of your time and energy to administer. It will also help create financial security for your employees.
We offer comprehensive retirement plan services for your organization's 401(k), 403(b), profit-sharing and pension programs, all locally delivered and serviced completely by us to ensure complete accountability.
Learn More

about Retirement Plans.
INSIGHTS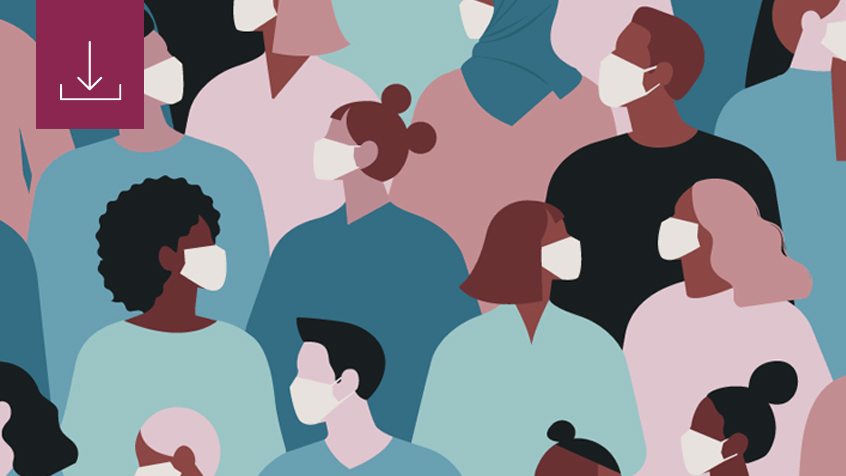 Education & Guidance
Related Article Your Trusted Employee Benefits Advisor
A competitive employee benefits package will help you attract and retain top talent, but continuing to offer one can be tough. Your advisor will partner with you to address rapidly rising health insurance costs and implement a strategic, competitive benefit plan that fits your culture, without sacrificing your bottom line. Are you ready to take action to control your healthcare costs?
FIND AN ADVISOR