Sweep & Zero Balance Accounts
Automate to improve cash flow and maximize your excess funds with sweep accounts. Move funds automatically between your accounts while maintaining adequate funds for disbursements.
FIND AN ADVISOR
Overdraft Sweep
Prevent potential overdrafts by linking one checking account to another.
Zero Balance Accounts
Maintained by automatically transferring funds from a master account in an amount to cover the amount of checks presented.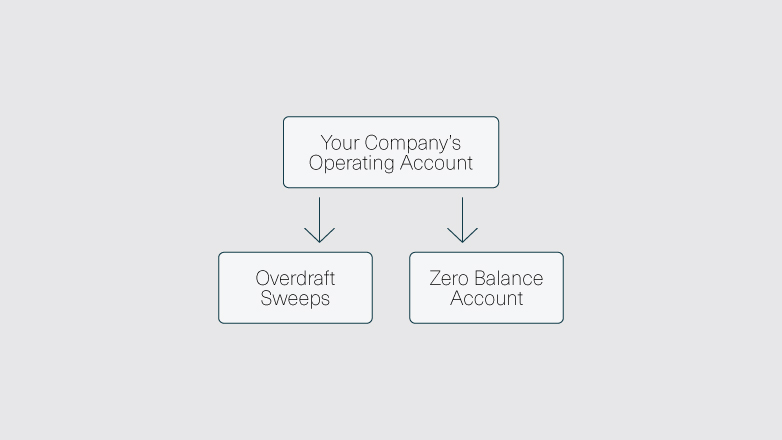 Optimize funds
Cash concentration is in the operating account instead of remaining idle in multiple accounts.
Eliminate the need for multiple transfers by automatically investing excess cash each day into an interest bearing account to reduce borrowings and maintain adequate funds for disbursements.
Save time and money
Eliminate overdrafts and the need to monitor or anticipate disbursements to initiate borrowing requests or for investment opportunities.
View sweep transactions daily in AccessJFG.
Receive a monthly statement for both the sweep account and operating account, clearly identifying all sweep transactions.
We can also help you with...
Your Trusted Treasury Management Advisor
No matter what financial needs you may have, we are here for you. Our experienced advisors work closely with you to build the right path to help you achieve your goals.
FIND AN ADVISOR