Cyber Liability Insurance
It's not if you or a business you work with will experience a cyber attack. It's when.
FIND AN ADVISOR
$303,000
Cyber-attacks cost $303,000 on average.
4,000
There are roughly 4,000 ransomware attacks per day.
3,809,448
3,809,448 records are stolen every day – 44 per second.
62%
62% of targets are small to medium sized businesses, and 60% of those go out of business within six months of a successful attack.
54%
Without training, 54% of employees will click on a phishing email.
Information stated above was curated from Hiscox, justice.gov, University of San Diego, Cybercrime Magazine and Cision PR Newswire. Such Information is not a "research report" nor is it intended to constitute a "research report" as defined by applicable regulations. The article contains general statistical summaries and is gathered from sources Johnson Financial Group believes to be reliable and accurate at the time of publication (or January 23, 2019) and are subject to change without notice. Johnson Financial Group makes no representations or warranties regarding the information's accuracy, timeliness, or completeness.
Do you have an incident response plan?
Do you have written security policies?
Have you done a risk assessment?
Do you have a security/privacy officer?
Do you report security to leadership?
Do you train all employees on cyber security?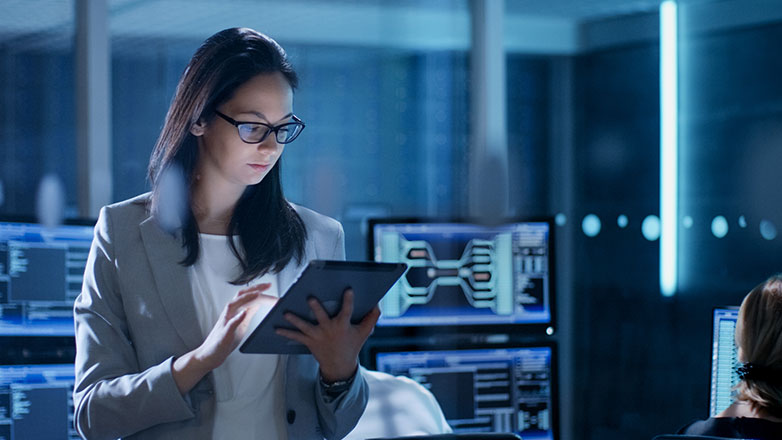 How We Can Help
As data breaches and cyber-attacks become more common, it's critical to understand the steps you can take to protect your sensitive data for your company and your customers. Our in-house, experienced cyber advisors will help you with the following risk consulting services:
Cyber insurance
Incident response plans
Business continuity plans
Risk assessments
HIPAA/privacy training
Protect your sensitive information
Step 1
Notify IT immediately if you think you have clicked on a malware or ransomware link.
Step 2
Immediately disconnect the affected computer or machine as well as its printers and other devices from the network, but DO NOT turn off the device.
Step 3
Activate your cyber incident response plan.
Step 4
Notify your incident response team and cyber insurance company for immediate assistance.
Step 5
Investigate the type of ransomware involved, how far it has penetrated your system, and whether you have viable backups.
Step 6
Decide on a pay or no pay strategy and take action on the strategy.
We can also help you with...

Swipe Left
Fraud Prevention
Prevent fraudulent activity against your accounts by combining our fraud prevention solutions with business best practices.
LEARN MORE

about fraud prevention.
Risk Management
Proactively control financial loss to your organization by identifying, analyzing and controlling your risks and exposures to prevent claims before they happen.
LEARN MORE

about Risk Management
Your Property and Casualty Advisor
As an independent insurance agency, our advisors are able to design, compare and present customized insurance solutions that help protect you and your organization.
FIND AN ADVISOR