ACH Positive Pay
---
Provides complete "pay" or "no pay" control of exception items by comparing your authorized debtor information to ACH debits presented for payment.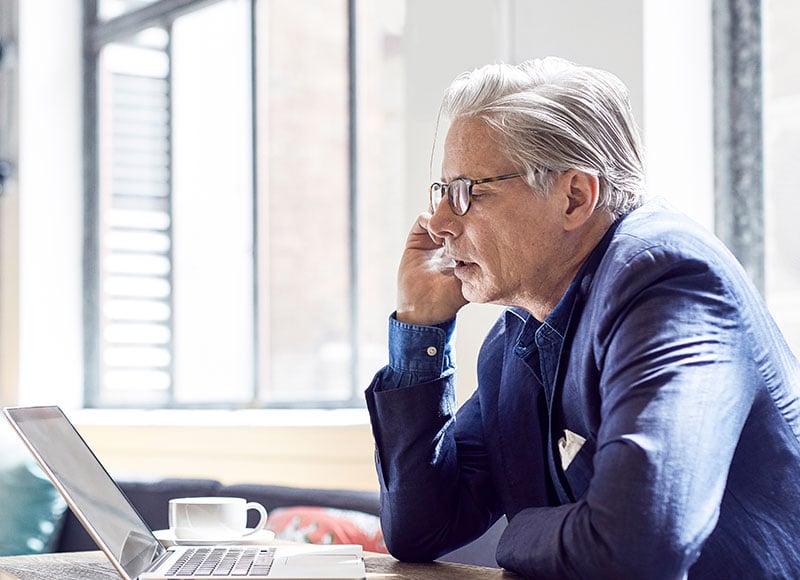 Our Approach
Protect your company from the costly possibility of paying unauthorized
ACH debit transactions with ACH Positive Pay.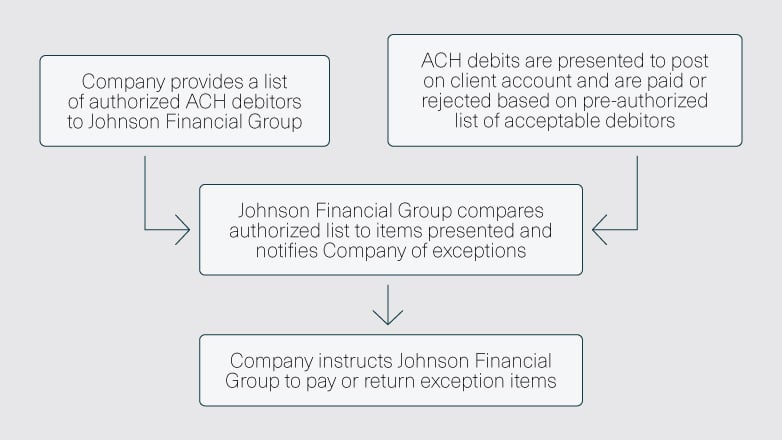 Enable transactions from authorized debitors to post to your company's accounts with pre-assigned transaction limits by debitor.
Save time and money by allowing authorized companies to present payment to an account rather than initiating an ACH file or check for payment.
Prevent unauthorized electronic transactions from posting.
Your Trusted Treasury Management Advisor
No matter what financial needs you may have, we are here for you. Our experienced advisors work closely with you to build the right path to help you achieve your goals.
FIND AN ADVISOR