Your Home Is Our Home
For half a century, we've dedicated ourselves to the Hayward community through local business investments, philanthropic contributions and volunteer service.
Our mission is simple.
For 50 years, we have had the privilege of living out our mission to make every community better because we're there.
$2.1 Million Contributed
We support local organizations in the areas of the Arts, Financial Literacy and Community Welfare across our footprint.
Since its inception in 1970, we continue to contribute to United Way and matching every employee donation dollar-for-dollar.
12,000+ Volunteer Hours
In addition to supporting various causes throughout the year, we provide ongoing opportunities for associates to give back. Each associate is allotted paid time to volunteer in their local community.
This inclusive approach provides flexibility so all associates can help meet the needs of community partners who benefit from our help throughout the year.
Top Charitable Contributor
We are proud to be recognized by Milwaukee Business Journal as a top corporate charitable contributor in Wisconsin. The list is ranked by total contributions to Wisconsin charitable organizations in 2021.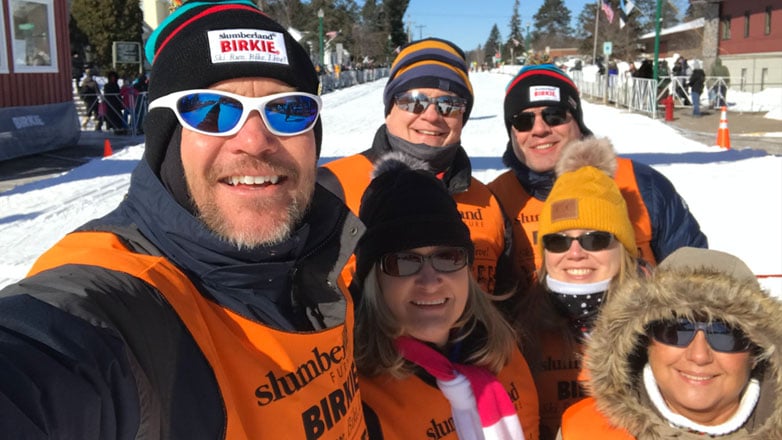 2022 Top Workplace USA
We have been recognized nationally as a 2022 Top Workplace USA, for the third year in a row. A testament to a 50-year tradition of putting our clients and communities first every day. We're proud to be a financial partner to Wisconsin families and businesses and look forward to serving your financial needs for years to come.
Our Story

Johnson Financial Group named top workplace in the USA.