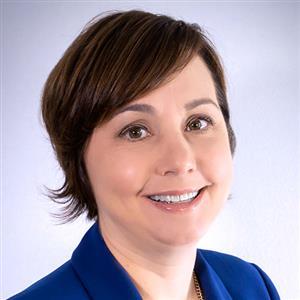 Lisa Fishler
VP Wealth Advisor
Certified Financial Planner (CFP®)
10 E. Doty Street, Suite 320
Madison, WI 53703
REQUEST APPOINTMENT
As Vice President, Wealth Advisor, Lisa utilizes a holistic approach to understand your short- and long-term fnancial goals, then develops and aligns strategies to help meet those goals.
Experience
Lisa has over 15 years of experience in the financial services industry and joined Johnson Bank in 2007. She is experienced in financial planning and integrated strategies development. A CERTIFIED FINANCIAL PLANNER® professional, Lisa is also licensed in life, accident and health insurance.
She holds a Master's degree from the University of Wisconsin - Whitewater
Certain advisors are employees of Johnson Bank and Johnson Wealth, Inc. Additional information about Johnson Wealth, Inc. and its advisors is available on the SEC's website at www.adviserinfo.sec.gov. Johnson Financial Group and its affiliates do not provide legal or tax advice. Please consult your own professional advisors.
Ask Me About
Wealth Strategy
Estate Planning
Retirement and Financial Planning
Community Involvement
Key Club member of the United Way of Dane County
Treasurer of her condo association