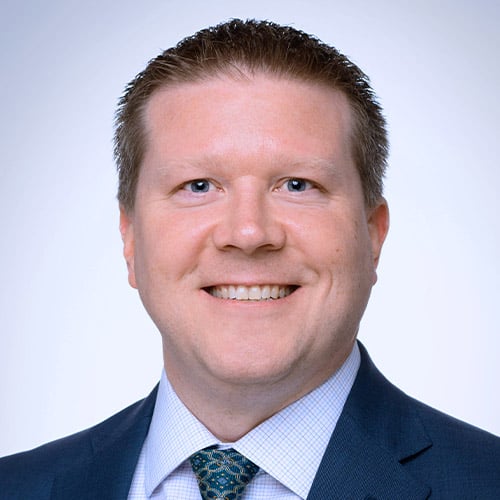 Scott Wisnewski
VP Wealth Advisor
555 E. Wells Street, Suite 1900
Milwaukee, WI 53202
REQUEST APPOINTMENT
Building strong client relationships and providing financial solutions to match your unique goals.
As Vice President, Wealth Advisor, Scott is passionate about helping individuals accomplish their financial goals. Scott partners closely with his clients and their families to guide them through their investment, retirement and financial planning needs. He specializes in comprehensive financial planning, holistic wealth management and portfolio strategy implementation in order to provide clients with the right tools to make the most informed financial decisions. Scott enjoys getting to know his clients on a personal level, gaining a deep perspective and understanding of where his client's lives, and finances intersect.
Experience
20 years of combined financial services and business management experience
Thorough knowledge of the financial services industry, including wealth management, financial planning, investment strategy, portfolio construction, trust services, insurance, consumer lending, mortgage, and business banking
Bachelor of Science in Finance and Management from the University of Wisconsin – Green Bay
Working towards attaining the Certified Financial Planner (CFP®) designation
Certain advisors are employees of Johnson Bank and Johnson Wealth, Inc. Additional information about Johnson Wealth, Inc. and its advisors is available on the SEC's website at www.adviserinfo.sec.gov. Johnson Financial Group and its affiliates do not provide legal or tax advice. Please consult your own professional advisors.
Ask Me About
Pilot Program
Retirement and Financial Planning
Wealth Strategy
Community Involvement
Active volunteer in the Parent Teacher Organization at his children's school and assists with scholarship fundraising and promotion of financial literacy with local schools
Member on the Youth Discipleship Board at his church