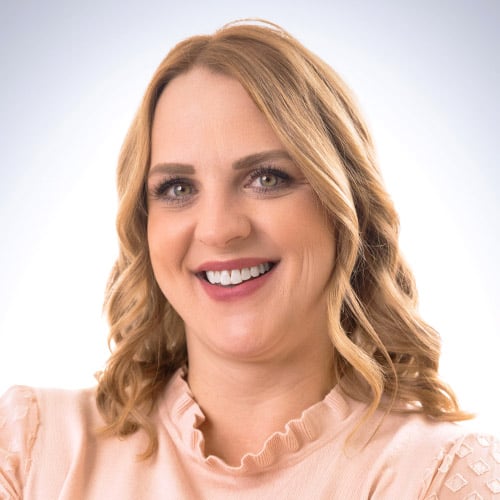 Bringing a lighthearted, thoughtful approach to every interaction and problem.
As Vice President, Wealth Fiduciary Advisor, Kate fosters and grows relationships with clients in order to provide the best products and services for every individual, family, and organization. She is passionate about helping people manage affairs that are both personal and important to them, their families, and their businesses. As a former employment law attorney, Kate is skilled in working with multiple stakeholders to achieve satisfactory solutions to challenging problems. Through her collaborative approach and genuine curiosity for each person's story, Kate grows strong client relationships built on transparency and trust.
Experience
Formerly worked for DeMark, Kolbe & Brodek, specializing in employment law for corporate clients, including small business owners in Kenosha and Racine
Was appointed Guardian ad Litem in Kenosha County in 2019 where she advocated for the best interest of minor children and incompetent adults in family court cases, guardianships, abuse and neglect cases, and probate proceedings
Received her J.D. from Marquette University in 2016, graduating Cum Laude with pro bono honors
B.S. in Political Science with a concentration in law and a minor in criminal justice from the University of Wisconsin Parkside in 2010
Certain advisors are employees of Johnson Bank and Johnson Wealth, Inc. Additional information about Johnson Wealth, Inc. and its advisors is available on the SEC's website at www.adviserinfo.sec.gov. Johnson Financial Group and its affiliates do not provide legal or tax advice. Please consult your own professional advisors.
Ask Me About
Wealth Strategy
Estate Planning
Retirement and Financial Planning
Community Involvement
Involved with Kenosha Habitat for Humanity on both the family selection committee and the fundraising committee from 2010-2019
STEPP Expulsion program in RUSD during the 2019-2020 school year
ECLA Urban Outreach Clinic's Free Legal Clinic from 2016-2018
Kenosha County Small Claims Mediation Program from 2014-2018