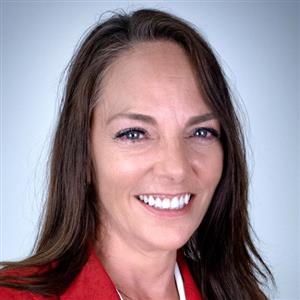 Renee Funk
AVP Loss Control Engineer
318 S. Washington Street, Suite 200
Green Bay, WI 54301
Offering quality education, recommendations and solutions focused on safety.
As Assistant Vice President, Loss Control Engineer, Renee' provides clients with guidance, education, tools and training related to the Federal Motor Carrier and State Transportation regulations. She has extensive knowledge of the requirements for safety audits and compliance/safety inspections. Additionally, she understands what to expect during a roadside inspection as well as the operational impact and steps to improve transportation compliance. This includes rating upgrades, SMS scores and potential data corrections. Renee' utilizes her education and prior experience with the State of Wisconsin and the Federal Motor Carrier Safety Administration to provide clients with the necessary transportation knowledge to help them succeed.
Experience
Former Lead Investigator with the Wisconsin State Patrol's Motor Carrier Investigation Unit for more than 12 years while working closely with the Federal Motor Carrier Safety Administration's Federal Program Manager and State Program Manager
Conducted in-depth audits and investigations of the rules and regulations to which Motor Carriers are subject, answered queries from Wisconsin's motor carrier hotline, and conducted presentations to State Patrol Inspectors and Motor Carriers
Worked with FedEx Express for 10 years where she possessed a Class B CDL with Hazardous Material endorsement as a driver
FMCSA and CVSA Certifications: North American Standard Level III, North American Standard Level I Part B Roadside Inspection, General Hazardous Materials, Compliance Review, New Entrant Safety Audit, Cargo Tank Inspection, Other Bulk Packaging, State of Wisconsin DOT Truck Law, FBI Interview and Interrogation, Electronic Monitoring and Mapping Technology
Insurance products offered by Johnson Insurance Services, LLC, a Johnson Financial Group Company. Not FDIC insured, not a deposit, not insured by any federal government agency, not bank guaranteed, may lose value.
Community Involvement
Current member of the CVSA
Active volunteer with her church