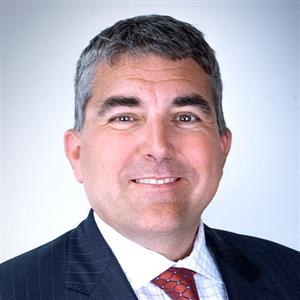 Joe Maier
SVP Director Wealth Strategy
JD, CPA
555 E. Wells Street, Suite 1900
Milwaukee, WI 53202
REQUEST APPOINTMENT
Helping you achieve your wealth and legacy planning goals.
As Senior Vice President, Director of Wealth Strategy, Joe is knowledgeable in helping clients with their business succession, financial and estate planning, and post-death administration needs. He has a breadth of experience serving family businesses and a deep understanding of wealth transfer strategies. Along with strong leadership and collaboration in corporate and private law practice environments, Joe is well-versed in working with family offices, business owners, and corporate executives to help them meet their wealth and legacy planning goals.
Experience
More than 20 years of combined legal, accounting and financial services experience
Formerly with Foley & Lardner where he led a team of professionals to design complex wealth maximization and transfer strategies to accomplish client goals
Prior shareholder at O'Neil, Cannon, Hollman, DeJong & Lang where he built an estate planning practice team
JD from University of Wisconsin Law School, BBA in Accounting from UWM, Certified Public Accountant
Certain advisors are employees of Johnson Bank and Johnson Wealth, Inc. Additional information about Johnson Wealth, Inc. and its advisors is available on the SEC's website at www.adviserinfo.sec.gov. Johnson Financial Group and its affiliates do not provide legal or tax advice. Please consult your own professional advisors.
Ask Me About
Wealth Strategy
Estate Planning
Retirement and Financial Planning
Community Involvement
Serves as an adjunct professor at the University of Wisconsin Law School
Public speaker and author on estate and business planning topics