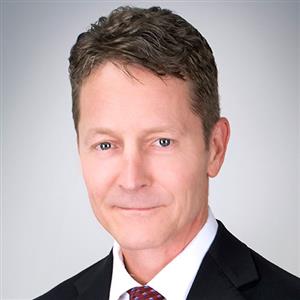 Ron Alberts
SVP, Director of Fixed Income Strategy, Portfolio Mgr
CFA®
555 E. Wells Street, Suite 1900
Milwaukee, WI 53202
REQUEST APPOINTMENT
As SVP Director of Fixed Income Strategy Group and Portfolio Manager, Ron manages client portfolios, leads the fixed income team, and is a member of the company's Investment Committee. With a broad range of experience across many client and investment types, he is skilled in managing equity and fixed income portfolios and portfolio teams as well as leading investment strategy. Ron is dedicated to helping clients through every stage of life by listening to their needs and offering timely, thoughtful responses.
Experience
BS Business Administration and Computer Science - Carroll College MBA - Marquette University
Mr. Alberts has extensive experience managing portfolios for individuals and institutions, including government, corporate, and mutual fund clients.
More than 32 years of experience in financial services. Past founder and managed the registered advising firm, Alberts Investment Management (AIM).
Managed institutional fixed income assets, which grew to over $4 billion, at Northwestern Mutual, and coordinated the company's fixed income strategy.
Certain advisors are employees of Johnson Bank and Johnson Wealth, Inc. Additional information about Johnson Wealth, Inc. and its advisors is available on the SEC's website at www.adviserinfo.sec.gov. Johnson Financial Group and its affiliates do not provide legal or tax advice. Please consult your own professional advisors.