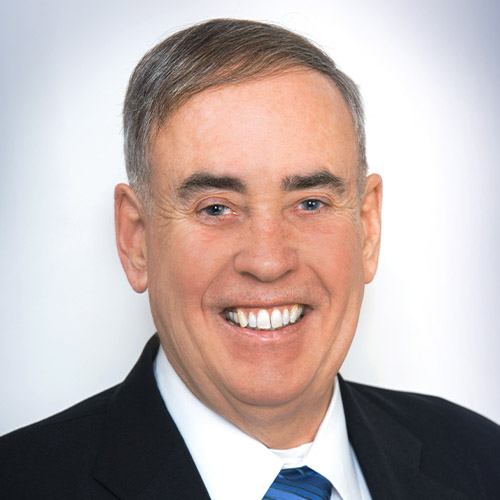 Bill Davis
Consultant, Pilot Investor Relations
100 E. Wisconsin Avenue, Suite 2400
Milwaukee, WI 53202
REQUEST APPOINTMENT
Mr. Davis brings a wide range of experience in aviation and finance to the Johnson Financial Group team. As a pilot for United Airlines, Mr. Davis has served 13 years as Chairman of the Air Line Pilots Association Retirement and Insurance Committee of Washington DC Council 11. He counsels pilots on retirement and insurance benefits as well as retirement planning.
Experience
B.S. – U.S. Air Force Academy in Electrical Engineering, Economics, and Management
MBA in General Management and Finance – University of California at Los Angeles
Flight Officer United Airlines Airbus 320 and Boeing 727/757/767 for 19 years and Chief Financial Officer of Alpha-Omega Change Engineering, Inc. following retirement from United
Retired as a colonel after 22 years in the U.S. Air Force and was awarded the Air Medal for combat duty over Iraq
Certain advisors are employees of Johnson Bank and Johnson Wealth, Inc. Additional information about Johnson Wealth, Inc. and its advisors is available on the SEC's website at www.adviserinfo.sec.gov. Johnson Financial Group and its affiliates do not provide legal or tax advice. Please consult your own professional advisors.
Community Involvement
Active member – Aircraft Owners and Pilots Association
Active member – Experimental Aircraft Association
Honored by the Virginia Department of Aviation for his involvement with the Young Eagles Program
Lifetime member – Military Officers Association of America and Association of Graduates of the US Air Force Academy