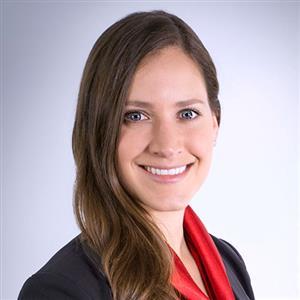 Jaclyn Gruber
AVP Wealth Advisor
555 E. Wells Street, Suite 1900
Milwaukee, WI 53202
REQUEST APPOINTMENT
Mrs. Gruber is responsible for helping clients achieve their retirement and planning objectives. She specializes in providing clients with the tools necessary to make informed decisions regarding their financial planning goals. In addition, Mrs. Gruber is actively involved in new business development.
Experience
B.A. in Commerce, Organizations, and Entrepreneurship – Brown University
Previously worked as analyst in the Investment Banking where she was responsible for research and analysis actively contributing to execution of merger and acquisition transactions for middle market companies
Former member of NCAA Women's Ice Hockey team
Certain advisors are employees of Johnson Bank and Johnson Wealth, Inc. Additional information about Johnson Wealth, Inc. and its advisors is available on the SEC's website at www.adviserinfo.sec.gov. Johnson Financial Group and its affiliates do not provide legal or tax advice. Please consult your own professional advisors.
Ask Me About
Pilot Program
Wealth Strategy
Retirement and Financial Planning