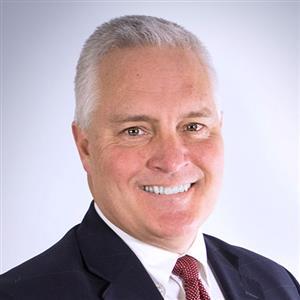 Pete Schumacher
SVP Wealth Advisor
CPA
555 E. Wells Street, Suite 1900
Milwaukee, WI 53202
REQUEST APPOINTMENT
Mr. Schumacher provides clients with assistance and information necessary to make informed decisions to help them achieve their financial goals. Additionally, his comprehensive financial and estate planning background provides guidance to pilots and high net worth individuals as they work to plan, transition into and live comfortably in retirement.
Experience
B.A. in Accounting from Carthage College, Kenosha, WI
20 years with Marshall and Ilsley Corporation (now BMO Harris), with most of his time at M and I Financial Advisors and M and I Wealth Management
Held numerous leadership positions including regional manager, business line director and national sales director
Certain advisors are employees of Johnson Bank and Johnson Wealth, Inc. Additional information about Johnson Wealth, Inc. and its advisors is available on the SEC's website at www.adviserinfo.sec.gov. Johnson Financial Group and its affiliates do not provide legal or tax advice. Please consult your own professional advisors.
Ask Me About
Wealth Strategy
Estate Planning
Retirement and Financial Planning
Community Involvement
Member of the Wisconsin Institute of CPAs where he has served on the personal financial planning committee