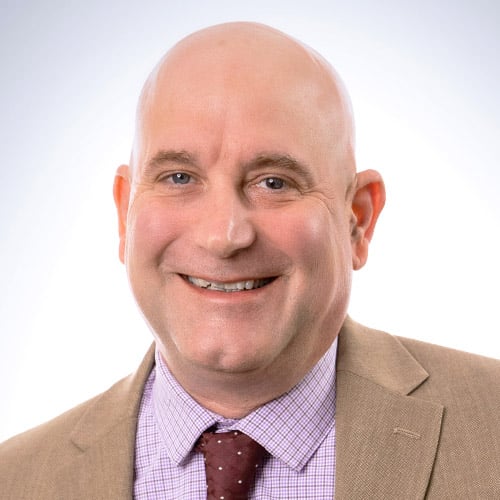 John Keller
SVP Wealth Advisor
CWS®, CTFA
222 W. College Avenue, Suite 2B
Appleton, WI 54911
REQUEST APPOINTMENT
I am committed to helping our clients achieve their short and long-term objectives.
As Senior Vice President, Wealth Advisor, John works with a team of knowledgeable portfolio managers, private bankers and other skilled professionals to provide custom wealth solutions, incorporating personalized financial and estate planning concepts to individuals and their families. In addition, John works with nonprofit organizations to identify the organizations' investment objectives and develop an investment policy statement that addresses both current spending needs and long-term objectives.
Experience
B.A. from the University of Wisconsin – Eau Claire
Joined Johnson Bank in 2014
Holds his Certified Trust and Financial Advisor (CTFA) designation and the Certified Wealth Strategist (CWS®) designation
More than 20 years of experience in the financial services industry
Certain advisors are employees of Johnson Bank and Johnson Wealth, Inc. Additional information about Johnson Wealth, Inc. and its advisors is available on the SEC's website at www.adviserinfo.sec.gov. Johnson Financial Group and its affiliates do not provide legal or tax advice. Please consult your own professional advisors.
Ask Me About
Wealth Strategy
Estate Planning
Retirement and Financial Planning
Community Involvement
Active member of the community serving as Trustee for Appleton Public Library, Resource Committee Member for Appleton Education Foundation, and Board Member for Renaissance School of the Arts.
Past board member of the ThedaCare Family of Foundations, ThedaCare Hospice Foundation, George F. Peabody Foundation and Appleton Education Foundation.
Past President of the Fox Valley Estate Planning Council, past member of the WBA Trust Advisory Council and past Finance Committee Member for Valley New School.