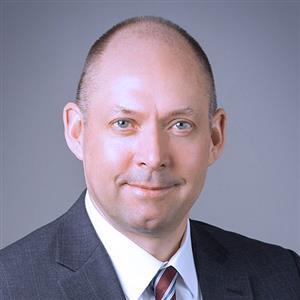 Arnold Presser
VP Portfolio Manager
222 W. College Avenue, Suite 2B
Appleton, WI 54911
REQUEST APPOINTMENT
Helping you meet your life goals.
As Vice President, Portfolio Manager, Arnold specializes in designing and implementing investment strategies that help clients meet their life goals. He uses a consistent guided, managed approach and extensive knowledge, translating into a comprehensive and practical approach to wealth management.
Experience
Joined Johnson Bank in 2014
More than 19 years of experience in the financial services industry
Deep understanding of banking, brokerage, investments and trust planning
Certain advisors are employees of Johnson Bank and Johnson Wealth, Inc. Additional information about Johnson Wealth, Inc. and its advisors is available on the SEC's website at www.adviserinfo.sec.gov. Johnson Financial Group and its affiliates do not provide legal or tax advice. Please consult your own professional advisors.
Ask Me About
Wealth Strategy
Estate Planning
Retirement and Financial Planning
Community Involvement
Board member of the University of Wisconsin – Fox Valley
Former board member of Friends of Oshkosh