Writing a Story Worth Retelling
This is part of an ongoing series of articles about estate planning and succession planning, written by Joe Maier, JD, CPA, Senior Vice President, Director of Wealth Strategy
In past blogs, have emphasized the importance of telling your story via a carefully crafted estate plan. This has led to some lively, rich conversations, roused curiosity and prompted people to ask, "Can you give me an example?"
The emphatic answer is yes! Because every client I have ever worked with is unique, each of their stories is as well. Some are simple and straightforward; others are a bit more complicated. Still others are very, very creative and truly reflect the personalities of the client. Here are two shining examples.
Honoring Relationships
John and Judy had a classic Midwestern sensibility: hard workers, good jobs, frugal spenders. With these attributes and no children, they had amassed a sizeable estate (around $9 million) that was growing materially every year. When we sat down, John and Judy had some thoughts that centered around the University of Wisconsin and their nieces and nephews. As we dug into their story, some themes developed.
John and Judy expressed the importance of family. As we explored what that meant, it became less about blood and more about affection and experience. Certain family members had invested time, empathy and affection in their relationships with John and Judy. After many discussions about the distinction between "fair," "earned," and "equal" and a few tears of guilt, John and Judy decided to build a plan that honored relationships. They decided to leave half of their estate to fun money trusts for three of their 11 nieces and nephews.
The couple had attended the University of Wisconsin‐Madison and wanted to leave 25% of their estate to the university. As we explored this further, it became clear that they wanted others to experience the joy that they felt when they attended. This resulted in three actions:

The creation of a trust fund that would pay four years of tuition for any member of their family who wanted to attend the University of Wisconsin.
The creation of a scholarship for students in their community to attend the University of Wisconsin.
A gift to the school.

John and Judy left the remainder of their property to a trust that could benefit any of their family members. This trust was designed to protect family members from financial or medical hardship. In the past, they had helped family members who had lost jobs or had extraordinary medical challenges and had found fulfillment in doing so. They wanted their wealth to continue to help in this way after they had passed.
By taking these unique steps, they ensured that their legacy would live on.
Sharing the Wealth – Through Experiences
Bob and Sue were both very successful professionals with no children. When I met with them, they wanted to leave their sizeable estate equally to their nieces and nephews. Given that Bob and Sue's siblings were also highly successful, they both lamented that all of their nieces and nephews would have "more money than they would ever spend." As we delved further, they wanted their wealth to be used to enhance the happiness of their family and began to think about where they found happiness. It was all about experiences, with their favorite being exotic vacations. In fact, Bob and Sue kept journals that detailed these trips – where they stayed, what they ate, who they met.
Bob and Sue's plan
Leave some fun money to each niece and nephew with a specific directive: In the next 60 days, spend this money on something you have always wanted but have never bought for yourself. The nieces and nephews were thoughtful, successful, intelligent, mature people. Bob and Sue recognized that these types of people rarely splurge and wanted to give them the experience of doing so without guilt or concern.
Place the remainder of the money into a trust. Every year, that trust will retain Bob and Sue's travel agent to handle the logistics of booking one of the vacations that Bob and Sue took for all of their family: siblings, nieces, nephews, spouses. Bob and Sue wrote thoughtful letters about each trip so that their family members would understand why Bob and Sue wanted them to share the experience – what the destination meant to them and what family meant to them.
Set aside some funds so they themselves could start taking these excursions with their families. This way they can share the experience with the people they care most about while they are alive and vibrant. Imagine the stories the family will share long after – not only about their experiences but about the creativity and generosity of Bob and Sue.
It's Your Story
I return to the question I've asked before: What is your story? Does your plan tell it? If not, you may not have the right plan or planner(s). You also need someone on your team who asks the right questions to learn your story and then, like a talented biographer, translates your answers into a compelling narrative. If you do not have that person on your team, keep searching. It matters.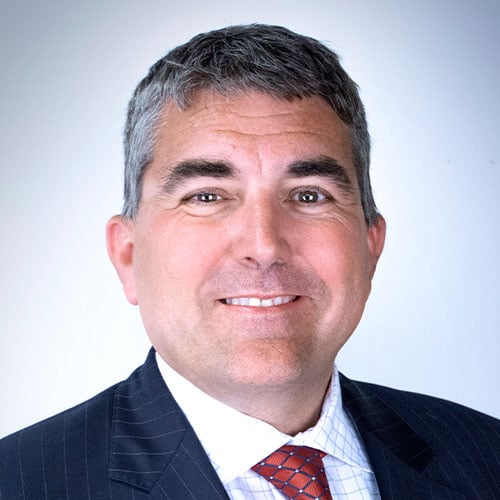 by Joe Maier
Joe has extensive experience helping high‐net worth individuals, family offices, business owners and corporate executives meet their wealth and legacy goals. His areas of specific interest and skill include business succession planning, financial and estate planning, and wealth transfer strategies.
READ MORE

about Joe Maier.
This information is for educational and illustrative purposes only and should not be used or construed as financial advice, an offer to sell, a solicitation, an offer to buy or a recommendation for any security. Opinions expressed herein are as of the date of this report and do not necessarily represent the views of Johnson Financial Group and/or its affiliates. Johnson Financial Group and/or its affiliates may issue reports or have opinions that are inconsistent with this report. Johnson Financial Group and/or its affiliates do not warrant the accuracy or completeness of information contained herein. Such information is subject to change without notice and is not intended to influence your investment decisions. Johnson Financial Group and/or its affiliates do not provide legal or tax advice to clients. You should review your particular circumstances with your independent legal and tax advisors. Whether any planned tax result is realized by you depends on the specific facts of your own situation at the time your taxes are prepared. Past performance is no guarantee of future results. All performance data, while deemed obtained from reliable sources, are not guaranteed for accuracy. Not for use as a primary basis of investment decisions. Not to be construed to meet the needs of any particular investor. Asset allocation and diversification do not assure or guarantee better performance and cannot eliminate the risk of investment losses. Certain investments, like real estate, equity investments and fixed income securities, carry a certain degree of risk and may not be suitable for all investors. An investor could lose all or a substantial amount of his or her investment. Johnson Financial Group is the parent company of Johnson Bank, Johnson Wealth Inc. and Johnson Insurance Services LLC. NOT FDIC INSURED * NO BANK GUARANTEE * MAY LOSE VALUE