The Show "Succession" Teaches Us About Succession
For those of us who smile at "L to the OG," the HBO show Succession is one of the best-written, best-acted and most fun television shows ever. The show focuses on the fictional Roy family and their business, Waystar Royco. The family and business patriarch is an 80-year-old force of nature by the name of Logan Roy. In the show's first season, Logan holds tightly on to power while deciding who should be his successor. Tension, drama and some hilarity are the result of his struggles.
I would love Succession regardless of my profession, but as a succession planner, I find the show to be an even greater delight. While Succession is a highly dramatized depiction of the leadership transition process (in the numerous succession plans I have helped create, I have never personally witnessed a game of boar on the floor), it does provide some critically important lessons that business owners should internalize in crafting their own ownership and leadership transitions.
The Power of Irrelevance
In the show's second episode, Logan suffers a stroke that causes Waystar's stock price to plummet, the bank to call its loan, placing the company on the brink of financial ruin. While the show never really delves deeply into why the stock price reacts to the temporary incapacity of one of its thousands of employees, it does make it clear that the market perceives Logan's leadership as critical to the success of Waystar. Without that leadership, the company will not be as successful and the stock is, therefore, worthless.
Logan, like many of the business owners I have worked with over the years, is a charismatic, visionary leader. He believes he is better at making critical strategic decisions than anyone else, and, therefore, intuitively maintains that decision authority. The size of his ego, bolstered by his past successes, prevents him from delegating authority to others. Simply put, he has positioned himself to be invaluable to the company.
But "CEO" is not Logan's only role at Waystar Royco. He is also a shareholder. And the show makes clear that the economic prospects of Logan Roy and the people he cares about most are inextricably intertwined with the stock price of Waystar Royco. Put more directly, if Waystar's stock price goes in the toilet, so does his happiness and that of his family.

And in this simple fact, Succession teaches business owners a critically important lesson: the more valuable you are to your company, the less valuable your company is to you.
Business owners often learn this lesson too late. Let me give you an example of someone I worked with during my time in private practice. This person had built a business with great economic results. The business had a great product, sticky revenue, good clients and a terrific brand. I met the owner after he had been approached by a supplier who, looking for vertical integration, made my client an offer he could not refuse. But in the due diligence process, the buyer began to uncover how critical the owner was to the business's success. While this led to some concern for the buyer, eventually, through various payout methods and employment agreements, we negotiated a workable sale structure. And then, 20 days from closing, my client got severely ill and was eventually diagnosed with stage 3 colon cancer. The buyer, who could not count on the seller's continued involvement, cut the sale price in half. My client's value to the company was eight figures, and without that valuable contribution, the value to my client was reduced by eight figures.
What should my client have done? If he wanted to maximize the value of his business, he should have made himself irrelevant. If he had done so, his impending illness, while tragic, would have had no relevance to the price the buyer would have been willing to pay. Likewise, if Logan Roy had made himself irrelevant, his stroke would have had no impact on Waystar's stock price. So lesson one to business owners: are you willing to set your ego aside in the interest of your balance sheet? If so, embrace the power of irrelevance.
Have a Plan
When working with business owners on succession, I always start with happiness: what makes you happy and how does the transition of leadership and ownership help maximize your happiness? The answer to this question results in what I refer to as the "succession purpose":
Legacy (keep the ownership and leadership of the business in the family);
Loyalty (transition ownership to insiders); or
Liquidity (sell the business for top dollar to outsiders).
Logan Roy's purpose is clearly the first: he almost views the business as his favorite child and wants to keep control in the Roy family as part of his story or legacy.
In my experience, keeping the business owned and run by the family is the most rewarding result—but requires the most difficult execution. Which means fulfilling this purpose requires the most planning. That planning involves addressing, in parallel tracks, business goals and family goals.
In a legacy based plan, business success almost has to be the top priority—since the family will rely on the business for financial resources—yet it is a very unique business owner that would choose business success over family harmony. In fact, the most common top succession priority of my clients is that the family "spend Thanksgiving together."
So a legacy based succession plan requires collecting these family and business priorities and then developing a strategy that provides the best opportunity to meet potentially misaligned objectives.
For example, what does it mean to "treat my children equally" when one of the children is clearly the best person to run the company? Which priority wins, or do we think harder about what "equally" means?
Here is the truth. These plans and these answers are rarely simple or obvious. And faced with such difficult (both logically and emotionally) questions, owners often decide not to plan at all. That was what Logan Roy did. Having children with very different strengths, and very strong personalities, he decided to defer making decisions about leadership roles.
But as Succession taught us, having a plan, even one that might not be perfect, is far superior to having none at all. While children, spouses and other stakeholders may vehemently disagree with a succession plan, ultimately, at least in my experience, they will defer to the owner's wisdom and beliefs—and, ultimately, passionately and energetically play the role left to them.
But when there is no plan, there is no expression of the owner's thoughts and beliefs. Then, everyone tends to try to maneuver into the role with the most power. And given that competition rather than collaboration is the predominant motivator, no one will be having Thanksgiving together.
In the end, an imperfect plan will have a much greater chance of success than no plan at all.
When it Comes to Business Success, Use the Skills of Family Members Without Concern About Power or Roles
Part of the DNA of Succession is watching the three involved Roy children (sorry, Conner) position themselves to be Logan's successor as CEO. And while each child is certainly "quirky" (okay, Roman might be a bit beyond quirky), as a viewer, you cannot help but notice that they have some unique strengths. Strengths that, if they could just work together, could run Waystar much better than their father.
From my experience, here is the fallacy of Succession and succession planning. There is an assumption that corporate governance (a fancy term for decision making) requires a "buck stops here" top leader. That is simply not the case.
Decision making can be structured any way that the board and the shareholders choose.
The best succession plans I have helped create divided decisions into those that should be made by role (marketing decision are made by the chief marketing officer, financial decisions are made by the chief financial officer) and those that are group decisions (strategic, direction decisions). For each group, then, the decision-making process determined (majority, supermajority or consensus). With that type of structure, Waystar could benefit from Shivon's messaging genius, Kendall's operational skill and Roman's….well…he has hard to define skills.
Conclusion
As a succession planner, I have to thank Succession. Not only is it the most entertaining show on television today (it is), but it provides great lessons to business owners on what not to do in their succession plans. So, in the immortal words of cousin Greg, "so it will be if it is to be said."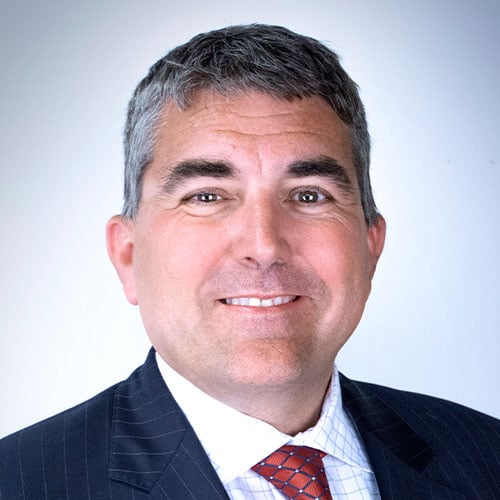 by Joe Maier
Joe has extensive experience helping high‐net worth individuals, family offices, business owners and corporate executives meet their wealth and legacy goals. His areas of specific interest and skill include business succession planning, financial and estate planning, and wealth transfer strategies.
READ MORE

about Joe Maier.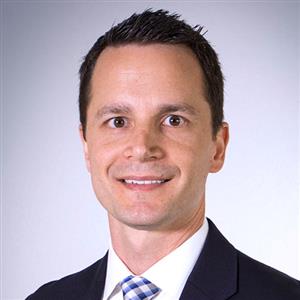 by Bob Schneider
Bob Schneider specializes in providing clients with the educational information and tools necessary to make informed decisions regarding their financial planning goals. He uses his financial planning experience to help individuals and families plan for and enjoy their retirement years.
READ MORE

about Bob Schneider.