What makes a great financial advisor?
When neighbors, colleagues or cocktail party participants learn I am an estate planning attorney, many ask a common question: "Do I need an estate plan?" And my answer is always the same: "No, but you want one." This post explains why.
First, it is important to understand what an estate plan does. Fundamentally, it is a strategy to take care of the people you care about (including yourself). An estate plan has a few key goals:
Determining when and what should be transferred to whom
Determining the story you want your wealth to tell
Empowering the right people to make the right decisions at the right time with the right guidance
Even if you haven't formally crafted an estate plan, you essentially have one. Because of mortality (or, as characters on Game of Thrones might say, valar morghulis), the law must provide who property passes to when someone dies without a formal estate plan. Likewise, because financial and health care decisions need to be made, the law provides a process to ensure critical decisions get made if there are no documents governing who the decision makers are and the process they are to follow.
The Do‐Nothing Plan
Under the laws of intestacy, if a person dies without an estate plan, his or her property passes to the person that the state determines is the "closest relative." For example, under Wisconsin law, that person is, first, the surviving spouse, then the children, then the grandchildren, etc. In my experience as an estate planning attorney, this is a very common order of distribution. Under the laws of guardianship, if someone is unable to make decisions for himself or herself because of an inability to communicate or a loss of capacity, someone else must make financial and health care decisions. The process of choosing that decision maker is known as "guardianship appointment." Someone, generally acting through an attorney, petitions the court to be appointed as the "guardian of the person" (the health care decision maker) or the "guardian of the estate" (the financial decision maker).
If the parents of minor children pass away, the children are legally incapable of making their own decisions and managing their own assets. Therefore, those children need to have a guardian of the person and a guardian of the estate appointed. If there is no estate plan to provide the judge with guidance to make those decisions, the judge must decide who (generally a family member) should be appointed to each role.
Crafting A Deliberate Estate Plan
Given the information provided above, there are numerous valid reasons for crafting an estate plan.
You can choose the best person to make critical decisions.
You can choose a financial power of attorney, the person who makes financial decisions for you when you cannot. You can choose the person who is trustworthy, organized and has financial acumen. You can set the rules for how that person uses your money for your benefit until you regain capacity.
You can choose a health care power of attorney. You can choose the person who will make decisions you would have when you cannot. You can choose the person who will have the courage to do what needs to be done in times of emotional chaos. You can provide guidance on what you want.
You can decide, through a living will, that if you are in a particularly dire state, what actions the doctors may or may not take. In doing so, you can protect the people you care about from emotionally devastating decisions.
For parents of minor children, by creating a will and naming a guardian, you can choose who raises your children.
You can leave your property to the right people in the right way:
Property can be left in a way that tells your story; reflects your values and beliefs; and maximizes the happiness of the recipients.
You can protect the property (and your loved ones) from those people who might cause economic harm (creditors, predators and divorcing spouses, for example).
Your property can be left in a way that ensures that wealth (and happiness) is maximized by having the best decision makers (investment professionals, family members, empathetic partners) working as a team to collectively make the right decisions.
So, do you need an estate plan? No. Do you want an estate plan? Absolutely. By taking the time to personally craft an estate plan, you can ensure the right people are making the right decisions at the right time about the right property to maximize the happiness of those you love.
In future posts, I will cover how this can be done and done well.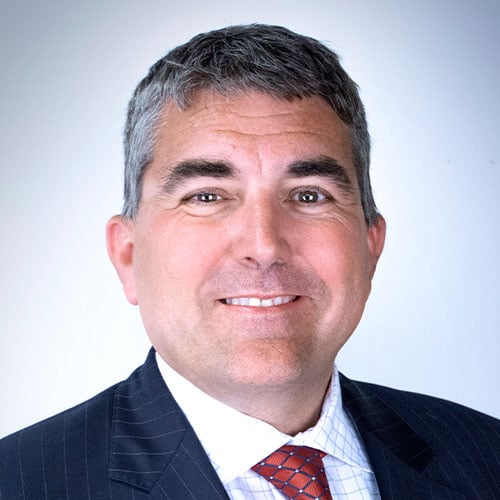 by Joe Maier
Joe has extensive experience helping high‐net worth individuals, family offices, business owners and corporate executives meet their wealth and legacy goals. His areas of specific interest and skill include business succession planning, financial and estate planning, and wealth transfer strategies.
READ MORE

about Joe Maier.
This information is for educational and illustrative purposes only and should not be used or construed as financial advice, an offer to sell, a solicitation, an offer to buy or a recommendation for any security. Opinions expressed herein are as of the date of this report and do not necessarily represent the views of Johnson Financial Group and/or its affiliates. Johnson Financial Group and/or its affiliates may issue reports or have opinions that are inconsistent with this report. Johnson Financial Group and/or its affiliates do not warrant the accuracy or completeness of information contained herein. Such information is subject to change without notice and is not intended to influence your investment decisions. Johnson Financial Group and/or its affiliates do not provide legal or tax advice to clients. You should review your particular circumstances with your independent legal and tax advisors. Whether any planned tax result is realized by you depends on the specific facts of your own situation at the time your taxes are prepared. Past performance is no guarantee of future results. All performance data, while deemed obtained from reliable sources, are not guaranteed for accuracy. Not for use as a primary basis of investment decisions. Not to be construed to meet the needs of any particular investor. Asset allocation and diversification do not assure or guarantee better performance and cannot eliminate the risk of investment losses. Certain investments, like real estate, equity investments and fixed income securities, carry a certain degree of risk and may not be suitable for all investors. An investor could lose all or a substantial amount of his or her investment. Johnson Financial Group is the parent company of Johnson Bank, Johnson Wealth Inc. and Johnson Insurance Services LLC. NOT FDIC INSURED * NO BANK GUARANTEE * MAY LOSE VALUE