Saving for a Vacation
Planning a weekend getaway with family, a cross-country road trip, or traveling abroad? Regardless of your destination, we can assist you with financial planning strategies for your next trip.
Find An Advisor
Before You Kick Back and Relax
There are many payoffs to time away – the fun of planning the itinerary, new experiences and excursions, the lure of adventure and time to kick back and relax. Those benefits also come with a price, making it important to plan ahead and even more importantly, save.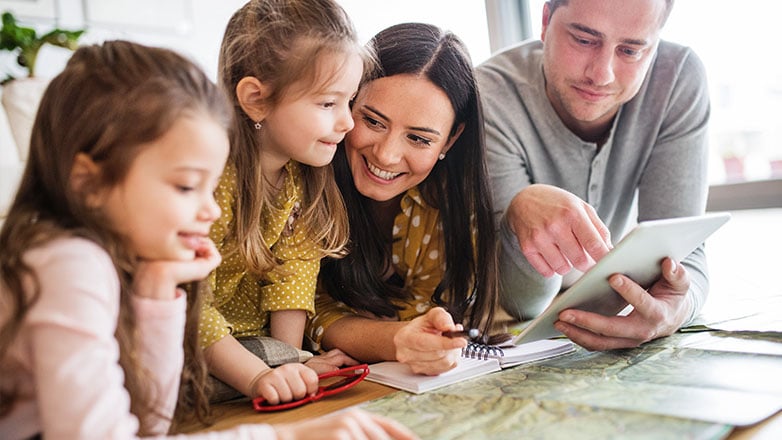 Planning Your Vacation
Once you've decided to take a vacation, set aside time for advance planning.
Desired destinations
Types of transportation
Lodging
Money for meals and shopping
Special attractions or experiences
Saving Strategies
Price out a few options and determine what meets your desires – and your wallet.
Saving While You're Away
Find a few creative ways to save or reduce expenses while on vacation.
We can help you get there
Savings & Money Market
Be prepared for life's little surprises with a savings or money market account. Whether you're just starting to save, building an emergency fund or saving for something special, we can help you reach your goals.
LEARN MORE

about Savings and Money Market.
Your Trusted Partner for Life's Biggest Moments
No matter what financial needs you may have, we're here for you. Our experienced advisors work closely with you to build the right path to help you achieve your goals.
FIND AN ADVISOR