Controlled Disbursements
Eliminate the guessing games when it comes to disbursements. Same day clearing totals allow you to make timely and informed investment and borrowing decisions.
FIND AN ADVISOR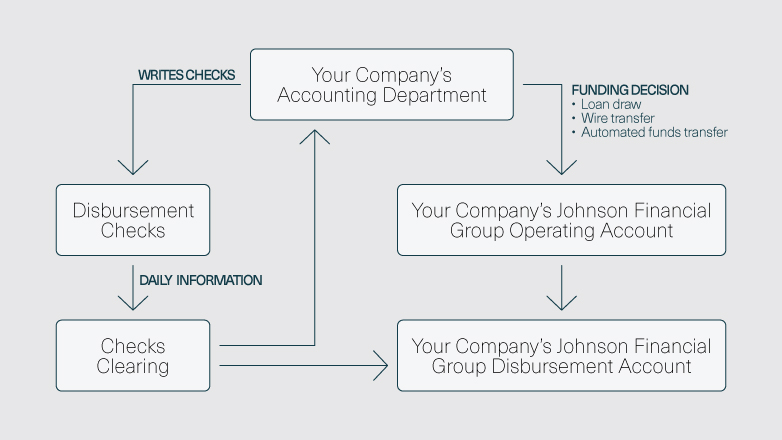 How Controlled Disbursements Work
Using a unique routing number, your disbursement checks are segregated each morning at the time of presentment.
The total amount of checks presented for payment on your disbursement account is reported to you via AccessJFG.
The total amount of daily disbursements is then deposited to the disbursement account to bring the balance to zero.
We can also help you with...
Your Trusted Treasury Management Advisor
No matter what financial needs you may have, we are here for you. Our experienced advisors work closely with you to build the right path to help you achieve your goals.
FIND AN ADVISOR