Giving Back to our Neighborhoods
#EveryCommunityBetter
During this time of year, we are mindful of our community partners who work tirelessly to help the most vulnerable in our communities.
On Giving Tuesday, each Johnson Financial Group branch location selected a local nonprofit right in their own neighborhood to receive a special donation. Branch associates personally delivered checks to 50 deserving organizations across Wisconsin. Our hope is that every dollar will be used to make a far-reaching impact in every community we serve.
Not Your Typical Holiday Drive
Green Bay Main Partners with Salvation Army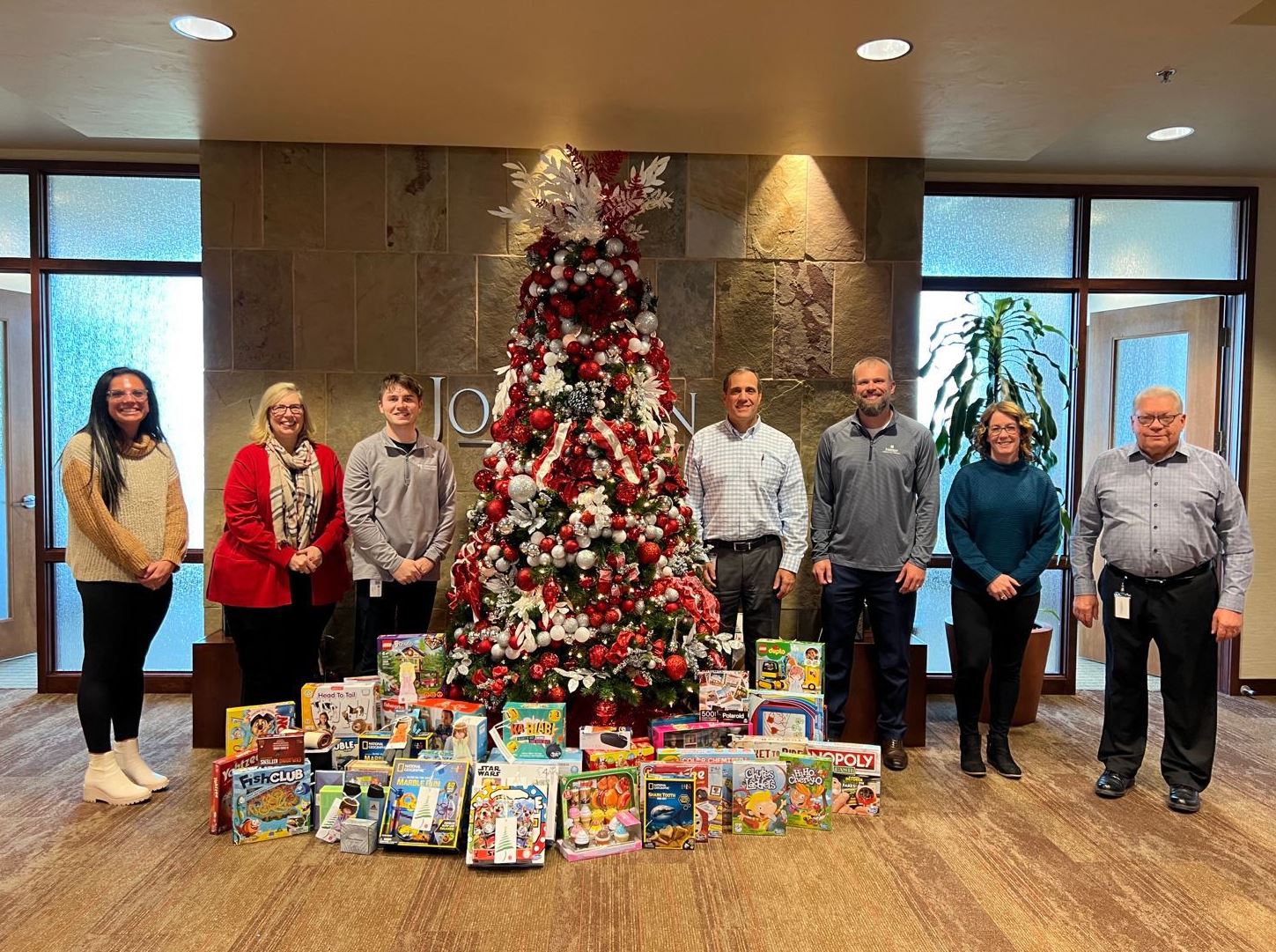 It's always a great feeling to help those who may not be able to have the traditional, glamorous, picture-perfect holiday season. This year, our Green Bay Main location aimed to bring a little light to those families by partnering with the Salvation Army with a goal of understanding what families truly need. It wasn't your typical hygiene and clothing drive…this year, families requested board games so they could gather around the table as a family to spend some quality time together this holiday season.
Thank you to both the Salvation Army & our Green Bay Main branch for the donations and the drive to help out our community!