Regardless of where you live or the type of property you own, water damage can happen to anyone. Each year, about one in fifty insured homes has a claim for water damage, with an average claim amount of $10,234. According to the Insurance Information Institute, water damage was the second most frequent insurance claim from 2013-2017.
When the unexpected happens, there's usually not much time to check whether you have the right insurance coverage in place. Preparing upfront can help you save money long term and protect the things you care about most. When a loss does happen, you'll have peace of mind to see you through.
Depending on the situation, certain types of water damage may be covered in a standard homeowners insurance policy. Although, there are exceptions. Justin Staebler, VP, Personal Insurance Sales Manager, explains the most common categories of water damage that can occur, and the proper coverage you may need to protect your home and possessions.
What does my homeowners insurance policy cover?
If you have a mortgage loan, your lender likely requires you to hold a homeowners or condo policy. Generally, a homeowners policy provides coverage for damage to your home due to fire, wind, hail or water. As a general guideline, cases of sudden and accidental water damage are covered, including:
Storm Damage
A homeowners policy will cover damage from a tornado or other storm, but deductibles may differ based on the specific insurance company parameters. For example, hail or wind-driven rain, snow or ice may cause damage to your siding or the shingles on your roof. Depending on your policy, your insurance company may be able to cover the entire replacement of your siding or roof if you experienced damage.
Pipe Bursts
Your homeowners insurance policy will likely cover damage resulting from a plumbing accident like a burst pipe or broken water heater. This is especially common in winter and cold weather climates which can cause water to freeze and expand within pipes. Pipes in interior spaces pose the greatest risk, including those in basements, attics or garages.
What's not covered in a homeowners policy?
Based on your personal situation, there may be additional insurance coverages that are appropriate for your home and assets. Talk to your insurance agent about additional coverage or policy endorsements for the following scenarios:
Flooding
Flood insurance must always be purchased separately from a homeowners policy and will typically cover basement clean up along with essential systems and appliances, such as boilers, furnaces, hot water heaters, and air conditioners.
If you live in a flood zone, it's likely you'll be required by your mortgage lender to purchase flood insurance through the National Flood Insurance Program (NFIP). With Johnson Insurance, flood insurance policies are provided through NFIP and administered by the Federal Emergency Management Agency (FEMA).
For those who live outside of a flood area, it may be wise to consider flood insurance based on an assessment of your personal situation and comfort level. Nearly 25% of flood insurance claims are made by people living outside of high-risk flood areas. In Wisconsin, many counties have experienced flooding related disasters since 2016 with annual precipitation continuing to rise. Even a small amount of water damage could cost you thousands to repair, with damages from just one inch of water costing more than $20,000. If repairing your home after a flood would be detrimental to your finances, you may want to consider a flood insurance policy.
Sewer and Drain Backups
No one wants to come home and discover sewage seeping into the basement or find a toilet overflowing due to a broken sewer line. Nonetheless, it's important to prepare for these situations. Water seepage from an outside sewer or drain is usually not covered by a traditional homeowners policy. However, you have the option to add extra protection with an endorsement for back-up sewer or drain coverage. This would cover the costly damage from the back-up of water or waterborne material through a sewer or drain and overflows from a sump or drain. It may be a good idea to add this optional coverage since the damage can be particularly hazardous to you and your family's health.
Gradual Leaks
Cases of gradual or hidden water damage within plumbing or household appliances typically are not covered by most homeowners policies, whether due to a lack of maintenance, neglect or even normal wear and tear. This could include gradual seepage or leaks within a shower, faucet, or other appliances. For example, if you neglected to repair a broken dishwasher and it begins to slowly leak over time, this will likely not be covered.
What to Do if You Experience Water Damage
The first step after experiencing unexpected damage is to have a conversation with your insurance agent or claims expert as soon as possible. At Johnson Financial Group, we offer each client a dedicated claims advocate to ensure there is an expert available at the time of a claim. A claims advocate can help you understand if it makes sense to file a claim and guide you through the mediation process.
Evaluating Your Coverage
Insurance should not be a "set it and forget it" mentality. It's important to evaluate your coverage on an annual basis or upon major life event changes such as buying a home, having a child or moving out of state. Additionally, keep in mind that as you increase your assets – you have more to protect. If you make improvements or increase the value of your home, it's even more critical to be certain that you have adequate insurance to cover potential losses. Remember – your home should be insured for at least 100% of its replacement cost. A typical homeowners policy will insure the contents of a home for between 50% and 70% of the home's insured value.
Speak with an advisor
An experienced insurance professional can help you assess your current coverage and determine tailored insurance solutions based on an honest assessment of your personal situation. They will help you evaluate your location, assets and tolerance for risk, among other factors that are important to you, your family and your lifestyle. Contact an advisor today to ensure you are prepared for any situation that comes your way.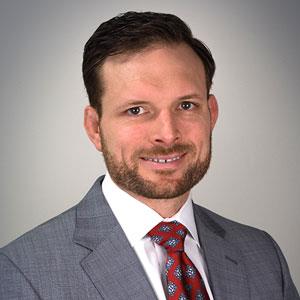 by Justin Staebler
As Personal Insurance Sales Manager, Justin is responsible for the team of Personal Insurance agents who provide home, auto and umbrella insurance solutions.
READ MORE

about Justin Staebler.