Protect your wealth with umbrella insurance
If you own a house and have a retirement account or other investments, an umbrella policy should be a part of your financial plan and a step towards protecting your wealth. Umbrella insurance, sometimes called personal liability insurance, is designed to cover catastrophic situations in which a legal award could exceed the limits of your auto or homeowners insurance. It is generally sold in increments of $1 million worth of coverage and goes into effect once the primary insurance limit is reached.
"Although homeowners and auto insurance are important foundations for financial protection, they may not be enough," says Justin Staebler, Personal Insurance Sales Manager, for Johnson Financial Group. You could be liable for amounts that exceed your insurance coverage.
"Let's say, someone is injured on your property and successfully sues you for $500,000. If your homeowners policy limit is $300,000, you'd be personally responsible for the remaining $200,000, plus the deductible amount on your primary insurance. But, if you have a $1 million umbrella policy, you would be completely covered except for the deductible amount."
Who Needs Umbrella Insurance?
Everyone can benefit from umbrella insurance, but the more assets you have, the more at risk you are for a lawsuit. Even if you don't have significant assets, it's possible a judge could garnish your future wages to cover an award that exceeds your primary insurance coverage.
You should also consider umbrella insurance if you:
Are in certain professions or high-profile positions, such as physician, attorney or politician.
Have a swimming pool or other recreational equipment on your property.
Have a pet or pets that may bite or otherwise injure someone.
Participate in volunteer work.
Have teenage drivers or high risk drivers.
Depending on the policy, umbrella insurance may also cover being sued for libel, slander, defamation of character, wrongful eviction or invasion of privacy.
Find Out More
A Personal Insurance advisor can help you review your current homeowners and automobile insurance coverage to ensure you have adequate primary coverage. They will review your financial situation and liability risks to see if umbrella insurance may be appropriate for you. Premiums are generally very affordable, usually costing just a few hundred dollars a year for $1 million of coverage, with additional $1 million increments costing even less.
It's a small price to pay for additional peace of mind.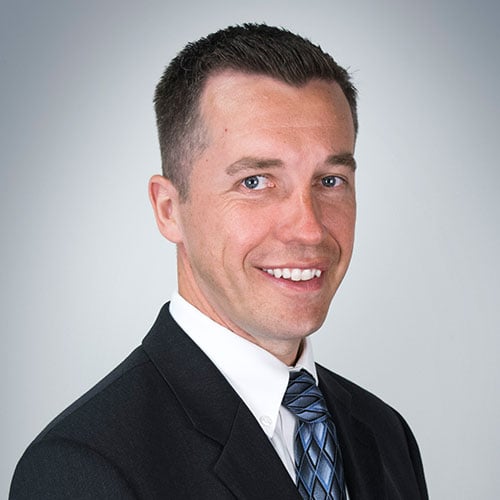 by Jason Herried
As Senior Vice President, Director of Equity Strategy and Wealth Portfolio Manager, Jason develops and builds customized portfolio strategies for our individual, institutional and non–profit clients. This includes investment policy review and development, portfolio construction, manager and security selection and performance reporting. Jason also serves as a member of the firm's Investment Committee and leads the Equity Strategy Group.
READ MORE

about Jason Herried.
This information is for educational and illustrative purposes only and should not be used or construed as financial advice, an offer to sell, a solicitation, an offer to buy or a recommendation for any security. Opinions expressed herein are as of the date of this report and do not necessarily represent the views of Johnson Financial Group and/or its affiliates. Johnson Financial Group and/or its affiliates may issue reports or have opinions that are inconsistent with this report. Johnson Financial Group and/or its affiliates do not warrant the accuracy or completeness of information contained herein. Such information is subject to change without notice and is not intended to influence your investment decisions. Johnson Financial Group and/or its affiliates do not provide legal or tax advice to clients. You should review your particular circumstances with your independent legal and tax advisors. Whether any planned tax result is realized by you depends on the specific facts of your own situation at the time your taxes are prepared. Past performance is no guarantee of future results. All performance data, while deemed obtained from reliable sources, are not guaranteed for accuracy. Not for use as a primary basis of investment decisions. Not to be construed to meet the needs of any particular investor. Asset allocation and diversification do not assure or guarantee better performance and cannot eliminate the risk of investment losses. Certain investments, like real estate, equity investments and fixed income securities, carry a certain degree of risk and may not be suitable for all investors. An investor could lose all or a substantial amount of his or her investment. Johnson Financial Group is the parent company of Johnson Bank, Johnson Wealth Inc. and Johnson Insurance Services LLC. NOT FDIC INSURED * NO BANK GUARANTEE * MAY LOSE VALUE