Key Factors in Choosing the Right Investment Advisor
Finding an investment advisor who is right for you is a critical financial decision, and it can be complicated. There are many variables that should be considered. By focusing on four critical areas—people, philosophy, process and price—you can identify an advisor suited to your needs that can help you achieve your desired investment results and retirement goals. Working with a financial advisor can provide significant benefits, as detailed in the 2018 Planning and Progress Study by Northwestern Mutual. According to the study, U.S. adults who work with advisors have significantly more confidence and clarity regarding how much they can afford to spend vs. save for retirement, and 75% believe their financial plan has been created to endure market cycles. They are also more than twice as likely to feel "very financially secure" (54% vs. 21%).
People
Selecting a financial advisor has parallels to choosing a doctor. Trust is key, and may be the most important factor. You'll also want someone who understands your needs and has the means and capabilities to execute your financial plan.
Don't underestimate the importance of meeting your prospective advisor in person. You are going to share valuable, personal information with your advisor and it is critical you trust him or her. An in person meeting is one of the best ways to evaluate the chemistry between you and your potential advisor. If that's not practical because you are in different locations, consider a Facetime meeting to help you learn more about the advisor and determine whether he or she would be a good match for you.
Important issues to consider:
An advisor's knowledge and experience both in years and types of clients, as well as services offered.
An advisor's professional credentials. Three industry credentials that have strict education and ethics requirements are: Certified Financial Planner® (CFP®), Chartered Financial Analyst (CFA®) and Chartered Financial Consultant (ChFC).
An advisor's background. Ideally, your advisor has experience in advising pilots and their families and is familiar with your airline's retirement benefits. In addition to asking about an advisor's qualifications, you'll want to know about the other professionals who will provide service and support for you. The quality of the support team can be critical and it is important to know if they will be available and accessible when needed.
Philosophy
There is no "one size fits all" method of investment management and financial planning, so it's important to understand—and be comfortable with—your advisor's planning and investment philosophy. Seek to learn about an advisor's approach to selecting investments and controlling risks.
Additional factors to consider include:
Will your advisor base their advice on asset allocation or market timing?
How will your advisor select your investments?
Will your advisor manage fixed‐income (bond) portfolios? Including bonds in your portfolio can help balance the volatility of equity holdings, and may provide retirement income.
Process
The right advisor will have a documented, repeatable process. Knowing the process behind how your financial plan will be developed and how your assets will be invested can help build your trust in an advisor.
Important things to learn about include:
What process will your advisor use to create your financial plan, invest your money and track and report on results?
Will your advisor provide income planning and optimize tax outcomes?
Does the advisor have a demonstrated track record?
Will your advisor use some sort of software to perform simulation analysis to determine your plan's probability of success? Monte Carlo is one example of a popular program used by advisors. It estimates the probability your investments will achieve your goals by projecting future results based on comprehensive historical returns.
Price
Last, but certainly not least is price. Fees and expenses can have a dramatic effect on investment performance over time, so it's critical you understand all of an advisor's costs when selecting one. You should ask an advisor how he or she is paid. If it's through a fee, you should ask what it is, how it's calculated and whether there are any additional fees or transaction costs. Also ask whether the advisor uses "best price" execution for trades.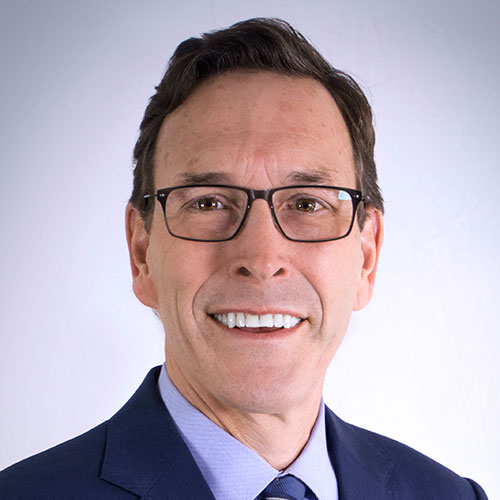 by Robert Warner
Robert Warner is Managing Director, The Pilot Program, Johnson Financial Group and EVP Johnson Wealth, a Johnson Financial Group Company. He is also a Chartered Financial Consultant (ChFC®). He has over 25 years experience helping clients, including active pilots and their families achieve their retirement and estate planning goals with an emphasis on estate conservation and wealth transfer planning.
READ MORE

about Bob Warner.
Johnson Financial Group and its subsidiaries do not provide tax advice. Please consult your tax advisor with respect to your personal situation. Wealth management services are provided through Johnson Bank and Johnson Wealth Inc., Johnson Financial Group companies. Additional information about Johnson Wealth Inc., a registered investment adviser, and its investment adviser representatives is available at https://www.adviserinfo.sec.gov/. NOT FDIC INSURED | NO BANK GUARANTEE | MAY LOSE VALUE