Financial Planning Insights
Financial Planning for Women: Part I of IV on the financial impact of the pandemic on women; how planning can help
8 minute read time
Two Johnson Financial Group Female Advisors Opine
The global coronavirus pandemic has turned everyday life upside down, particularly for women. COVID-related stress is real, and the latest research is showing that some women are being disproportionately affected.
More women than men say their lives have been disrupted "a lot" by the pandemic, according to a Kaiser Family Foundation (KFF) report. For many women, the pandemic has presented a perfect storm for stress. We want to make sure we're keeping ourselves and our families safe against the virus. All the while, many are working from home while caring for children and mastering the art of homeschooling. Unfortunately, the lion's share of this work falls on us. Economic fears continue to loom in the background. A separate KFF report found that women worry more about getting sick and losing income because they can't afford to stay home.
The uncertainty of our circumstance has a lot to do with it, and the pandemic has majorly shaken up our sense of security — especially where our finances are concerned.
Now for a bright spot: financial planning can directly reduce anxiety. We both know this from direct experience. We regularly hear from clients, especially women, that the planning process makes them feel better about daily life now, not just the future. So this is first in a series of four articles we've written to explore some of the specific planning needs for women.
Whether it is as simple as a household budget or a complex long-term financial plan, the reality is that a plan makes people feel more confident, secure, and in control of the their money, reports the CFP Board. Budgeting is just the start. Creating a plan for your long-term goals goes a long way in reducing financial anxiety as you prepare for retirement, pay off debt or develop a personalized estate plan.
The process begins with coming face to face with your current situation, then making a roadmap for your future. The good news is that you don't have to go it alone. Surrounding yourself with the right team of financial professionals provides built-in accountability, expertise and support.
Women Hesitate to Seek Support from Financial Professionals
A 2019 Edison Research poll found that women are more likely to lose sleep over their personal finances and that they generally feel less financially secure when compared to men.
It isn't all that surprising, considering the way women have been socially conditioned to view money. From a young age, many of us are taught that talking about money is impolite. It's still a taboo subject of conversation. One 2015 Fidelity study revealed that many women avoid talking about it altogether — even with people close to them — because they find it too personal and downright uncomfortable. But the most detrimental part of this lack of confidence is that less than half feel comfortable opening up to a financial professional.
Having a trusted financial professional in your corner will make you feel more empowered about your money. In our experience, we've found again and again that shame plays a very big role in all of this. Many female clients we've worked with over the years have come to the table with a sense of embarrassment over past financial mistakes. This only holds them back from making forward progress in the now. We like to remind them that we're all human, and we all have financial skeletons in our closet.
And we should know! We've each been through some challenging periods ourselves — and were able to come out the other side wiser and less anxious and most importantly, in control of our financial future…
Kelly: Like everyone else, I've made my fair share of mistakes. When I made a career change and followed my passion to pursue a legal career, I dipped into my 401(k) to pay for law school. Even though I was an accomplished executive at the time, I didn't know that tapping a tax-advantaged retirement account early would trigger steep IRS penalties. That's something I learned the hard way. It was an expensive mistake but connecting with the right team of financial professionals helped put me back on solid ground and ease stress and anxiety.
My story isn't uncommon. The same goes for what was required to find my financial footing: letting go of shame, coming to terms with where I was, and making an action plan for moving forward. It's a journey that can feel intimidating to many women, but Johnson Financial Group is a no-judgment zone. We care more about helping clients create financial plans that are in alignment with their values and long-term goals.
Melissa: I know firsthand what it feels like to finally achieve financial confidence after overcoming past mistakes. When divorce rocked my finances and forced me to confront my spending habits, I had to take an honest look at my lifestyle. This involved reconfiguring my budget as I downsized to a single-income household. Financially recovering from a divorce can be a long road, but I learned that it's more than possible to come out stronger than before.
Like Kelly, I learned that getting past shame was critical. Progress begins with forgiving yourself for mistakes that are in the past, then changing your mindset and having an honest conversation with a financial professional about your goals. Instead of judging you, the right advisor will meet you where you are so that you can move forward together. For us, it's all about creating a relationship that's built to last over the long haul.
Think Long Term — And be Totally Honest with Yourself
The pandemic has burdened women with a variety of financial worries. Many are concerned about job security and income shortages. Others are wondering if they need to adjust their retirement timeline. The latter is a concern that speaks directly to the legacy we hope to leave for our loved ones.
Estate planning is a key part of an overarching financial wellness plan, and the pandemic is bringing it front and center. While talking about these things may feel scary, addressing them sooner rather than later is one of the greatest gifts you can give your family.
It goes hand in hand with prepping for your other long-term goals, from funding your kids' college education to building your nest egg so you can retire comfortably when the time comes. It's all tied together, which is why surrounding yourself with a strong team of financial professionals is so important. These are folks who will poke holes in your plan to make sure you're well-positioned to meet your goals and weather whatever crisis might come your way next. If there's one thing this pandemic has taught us it's that none of us can predict what the future will bring. Look to a financial advisor, accountant and attorney to help you build your plan and bring it to life.
Just remember that your team is only as good as the information you're willing to share. It's kind of like going to the doctor — the only way to get an accurate diagnosis is to share all your symptoms. We both pride ourselves on our ability to provide a safe space where clients can feel comfortable opening up and asking the tough questions. From there, we create a road map together.
If you already have a team you trust, now is the time to reconnect, take a closer look at your plan, and make adjustments as needed.
Opening the Door for Financial Empowerment
They say money can't buy happiness, and we agree — at the end of the day, you can't put a price tag on what matters most in life. However, money is a tool that can unlock experiences that are in alignment with your personal values. Maybe it's passing on some of your wealth to a cause that's particularly important to you or using your money to help care for a loved one.
Investing over the long term is the best way to shore up your big-picture goals. To that end, a sound financial plan is one that accounts for market volatility and downturns and helps you stick with your retirement strategy with confidence. Staying the course during times like these can feel tough, but it's the only way to benefit from the eventual rebound when it comes. What we're getting at here is the importance of keeping your emotions from clouding your judgement and affecting your financial behavior. Again, the right team of professionals can help keep you grounded. (An encouraging bit of research actually suggests that women tend to outperform men when it comes to investing.)
When all is said and done, an effective financial plan not only helps you create the life you want. It also reduces stress because it prepares you for the worst while you hope for the best. In this way, there is some power in negative thinking because it prepares you to withstand the worst-case scenario.
It's a lot to unpack, but we both believe planning can make it a little easier. We're here to help all of our clients take control of anxiety and feel financially empowered. In our next article in the series, we'll address how to plan ahead to have enough money in retirement.
Financial Planning Series for Women

Swipe Right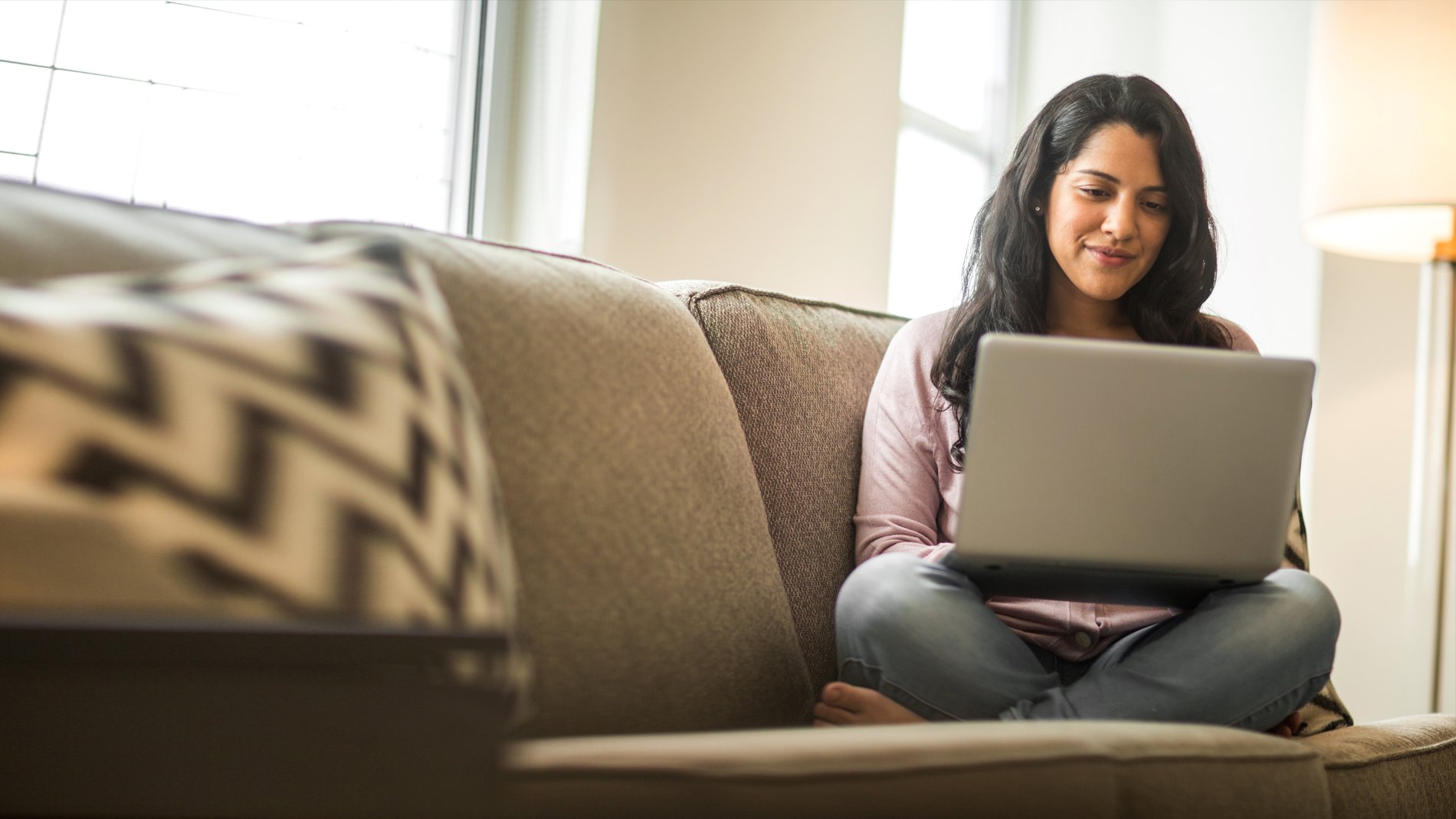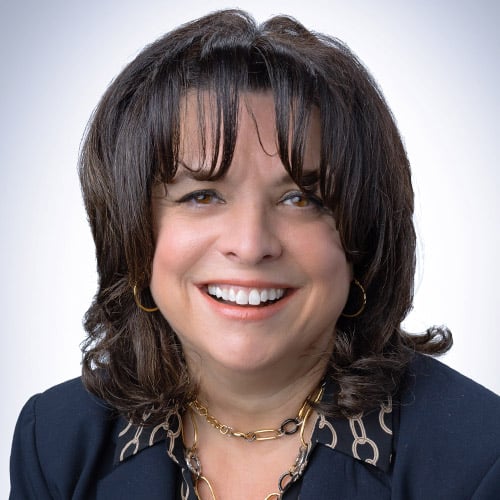 by Kelly Mould
As Senior Vice President, Wealth Sales Team Lead, Kelly develops long-term relationships and provides comprehensive wealth solutions to her clients. She oversees and manages a knowledgeable team of wealth professionals in the Racine and Kenosha area. Kelly is dedicated to working with you to ensure your financial goals meet your expectations.
READ MORE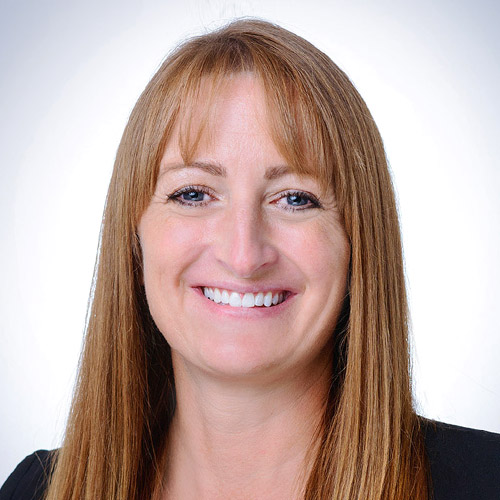 by Melissa Olson
As a Wealth RPS Education Specialist, Melissa serves as the education coordinator for Johnson Financial Group's Retirement Planning Services (RPS) team.
READ MORE