Home & Condo Insurance
Your home is likely one of your largest investments. You deserve to have peace of mind that your home and the possessions inside are protected from life's unexpected events.
GET A QUOTE
Why is coverage important?
Whether you are buying a starter home, moving to a new home, downsizing or building your dream home, a homeowners insurance policy will protect you from the unexpected.
What's covered?
Protect your home and valuables from weather, theft and other damage.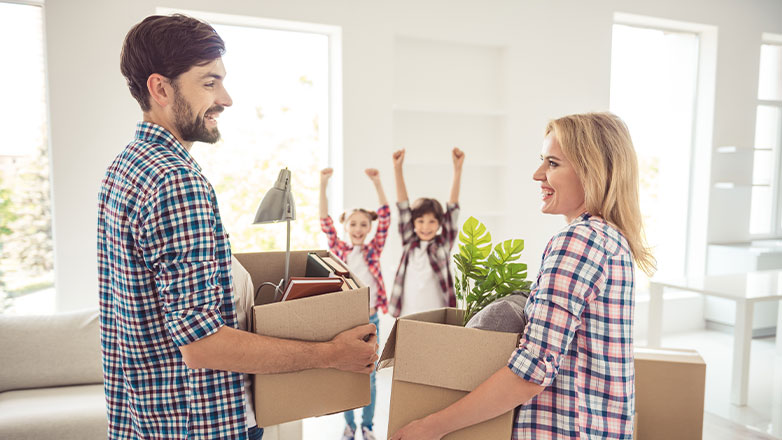 Condo Insurance
As a condominium owner, you have special needs to consider. Condo insurance can protect you if your condo or possessions are damaged, destroyed or stolen. It will also provide liability coverage for unexpected accidents in your home to protect you financially against lawsuits and liability claims.
We can review your association's by-laws to help you understand and select the coverage you need.
What does condo insurance cover?
Fire
Most weather-related events
Theft
Liability
Identity theft protection
Keep an inventory of your personal belongings
Insure your home for at least 100% of the estimated replacement cost
Extra protection with back-up sewer or drain coverage
Frequently Asked Questions
The market value is the amount a buyer would pay for your home. The market value of your home is impacted by the local housing market, housing shortages, and the number of new homes being built near you and your location. Market values fluctuate constantly and are not always a reliable source for replacement costs. Replacement cost is the total cost to rebuild or repair your entire home. The cost to replace your home includes the expense and availability of labor and materials, fuel costs and the special characteristics within your home. In most cases, the cost to rebuild your home is much higher than what you paid for your home or the market value.
Yes. Save up to 20% in annual insurance premiums when you choose to bundle your auto and homeowners policies.
Find out more about our auto insurance policies.
You have the option to add back-up sewer and drain coverage to your homeowners insurance policy. It covers the costly damage from the backup of water or waterborne material through a sewer or drain and overflows from a sump or drain.
We can also help you with...
RELATED ARTICLE Related Article Related Articles Advisor and an Advocate
If the unexpected happens, service and responsiveness become as important as the dollar value of your coverage. Having an advisor on your side means you'll have a personal advocate working with you and looking out for your best interests while handling your claim.
FIND AN ADVISOR