Check Positive Pay
---
Complement the internal security measures you employ with the ability to monitor checks processed for payment against your account and reject unauthorized checks before losses occur.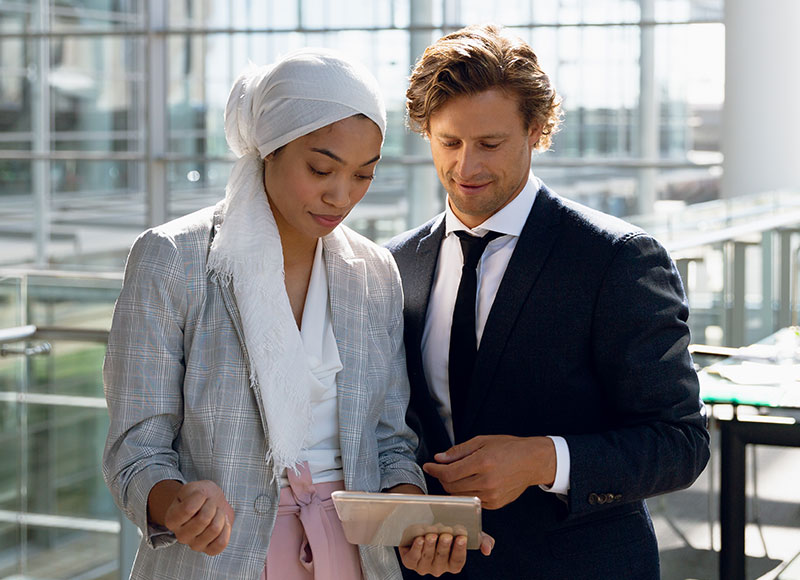 Our Approach
When items are presented for payment, Check Positive Pay automatically identifies check numbers and amounts that don't match your check issue file.
If presented checks have any discrepancies with the check issue information, you are notified by email or text (SMS) so you can make timely decisions on how to handle the exception items.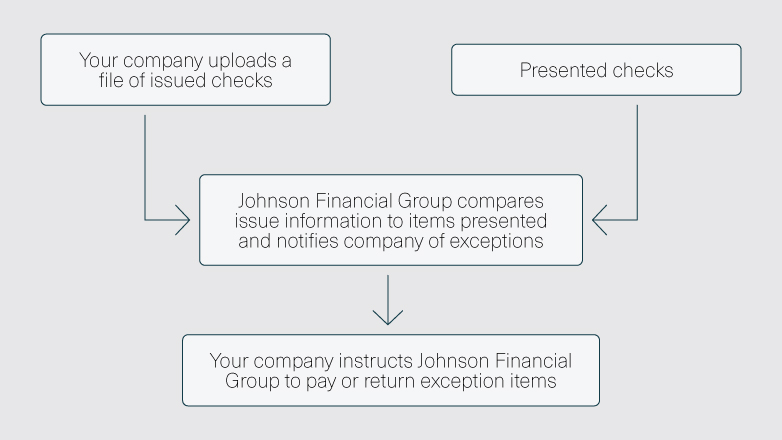 Prevent fraudulent checks from posting to your account.
Quickly access your exception items for timely decision-making.
Maintain tight control over check issuance and payment, preventing voided checks from being cashed.
Improve efficiency and accuracy of the reconciliation process with secure online access.
We can also help you with...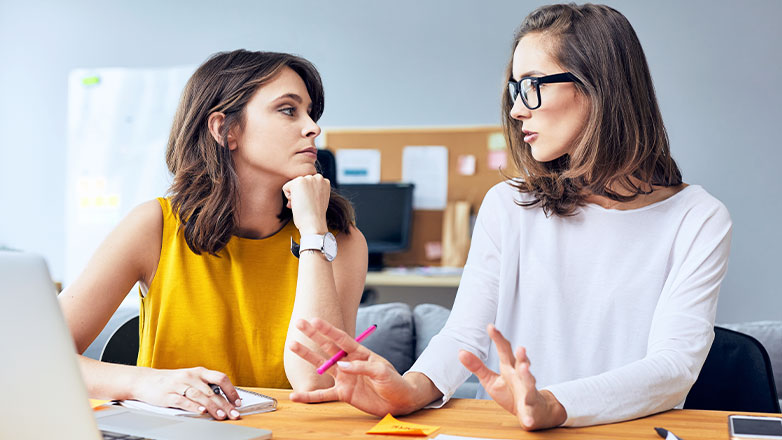 Reverse Positive Pay
If you are unable to provide a check issue file to Johnson Financial Group, Reverse Positive Pay is an alternative way to prevent fraud. Reverse Positive Pay provides you with tools to self-identify any questionable checks by reviewing prior day checks that were presented for payment and enter a decision for each check, all through one online tool.
Your Trusted Treasury Management Advisor
No matter what financial needs you may have, we are here for you. Our experienced advisors work closely with you to build the right path to help you achieve your goals.
FIND AN ADVISOR