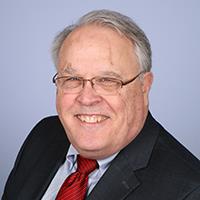 Steve Frew
VP Risk Consultant
JD, CIPP/US
525 Junction Road
Madison, WI 53717-2105
Trusted partner delivering practical risk services.
As Vice President, Risk Consultant, Stephen provides risk assessment services to clients to help identify potential exposures that threaten the company directly or create an unfavorable risk profile that may drive up insurance costs. As a former commercial and litigation attorney, Stephen is experienced in professional standards, litigation, and regulations that affect professional practices and businesses for risk management purposes. He is the author of six books and numerous articles on risk and compliance issues, and is a nationally known speaker and consultant. Stephen's latest book, published in January 2018, is entitled, Cyber Threats: Risk Management Tips For Businesses. He is particularly known for his expertise on cyber threats, EMTALA, HIPAA, FTC compliance issues, and state and federal privacy liability risks.
Experience
Bachelor of Science in Communications from the University of Illinois and a Juris Doctor degree from the University of Illinois, College of Law
More than 30 years of legal practice experience in delivering practical risk services to business and healthcare clients
Previously worked for insurance companies advising on risk, claims, and underwriting
Onsite and offsite consultant for Johnson Insurance since 2004
Insurance products offered by Johnson Insurance Services, LLC, a Johnson Financial Group Company. Not FDIC insured, not a deposit, not insured by any federal government agency, not bank guaranteed, may lose value.
Community Involvement
American Health Lawyers Association member
American Society of Healthcare Risk Managers member
Wisconsin Society of Healthcare Risk Managers member
American Health Information Management Association member and the International Association of Privacy Professionals member