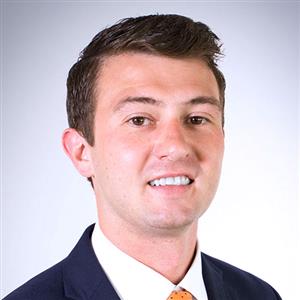 Nate Williams
Officer Wealth Advisor
555 E. Wells Street, Suite 1900
Milwaukee, WI 53202
REQUEST APPOINTMENT
As a Wealth Advisor, Mr. Williams is responsible for the day-to-day monitoring and discussion of clients' financial goals. He is available to help with all of their planning needs. Mr. Williams enjoys helping clients accomplish their financial goals as well as building long-term relationships.
Experience
B.S. in Finance – Indiana University of Pennsylvania
Former Financial Advisor with Northwestern Mutual for five years
Certain advisors are employees of Johnson Bank and Johnson Wealth, Inc. Additional information about Johnson Wealth, Inc. and its advisors is available on the SEC's website at www.adviserinfo.sec.gov. Johnson Financial Group and its affiliates do not provide legal or tax advice. Please consult your own professional advisors.
Ask Me About
Pilot Program
Retirement and Financial Planning
Wealth Strategy