Financial Planning for Women
How planning can help provide peace of mind. A conversation with Johnson Financial Group's Kelly Mould and Melissa Olson.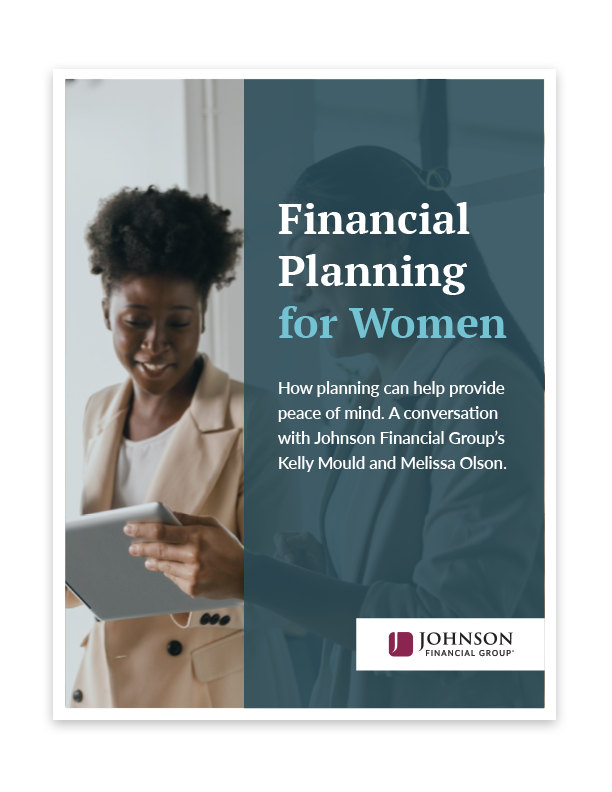 When all is said and done, an effective financial plan not only helps you create the life you want, it also reduces stress because it prepares you for the worst while you hope for the best.
Johnson Financial Group's Kelly Mould and Melissa Olson provide insight on:
how planning can positively impact womens' mental health
taking ownership of your retirement plan
the importance of having a plan for life's unexpected happenings
Wealth management services are provided through Johnson Bank and Johnson Wealth Inc., Johnson Financial Group companies. Additional information about Johnson Wealth Inc., a registered investment adviser, and its investment adviser representatives is available at adviserinfo.sec.gov. NOT FDIC INSURED | NO BANK GUARANTEE | MAY LOSE VALUE