Your Complete Guide to Construction Financing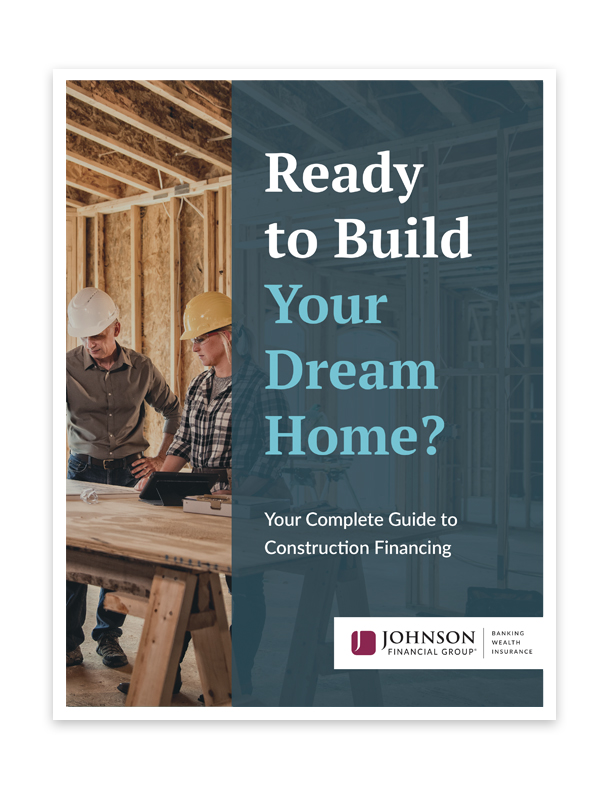 Building the home of your dreams is exciting. The thought of creating a new space designed to your exact specifications – from the size of the rooms to the color of the walls – is thrilling. Yet, just as a solid foundation is important to any well-constructed house, financing is a critical component of the construction process.
In this guide you will learn about:
building a new home vs. buying a new home
documents and information you need for construction financing
tips for building your home
how to select a builder
types of construction financing
I am focused on providing a loan option to best fit your needs so you can focus on the details of your new home. You'll have a knowledgeable partner on your side to help you navigate the construction financing process every step of the way.
Heather Ebeling
As Vice President, Mortgage Field Manager, Heather is committed to learning about your unique financial situation to best meet your needs and help you improve your finances. She will provide you with loan options so you can make an educated decision. From application, to closing and long after, Heather is dedicated to providing you with an exceptional experience. Whether you are looking to purchase a new home, build the home of your dreams or refinance, she looks forward to helping you.
LEARN MORE ABOUT HEATHER
Loans are subject to credit and property approval, bank underwriting guidelines, and may not be available in all states. Other loan programs and pricing may be available. Certain conditions, terms, and restrictions may apply based on the loan program selected. The term of the loan may vary based upon program chosen. Property insurance is required; if the collateral is determined to be in an area having special flood hazards, flood insurance will be required.