Your Complete Guide to Construction Financing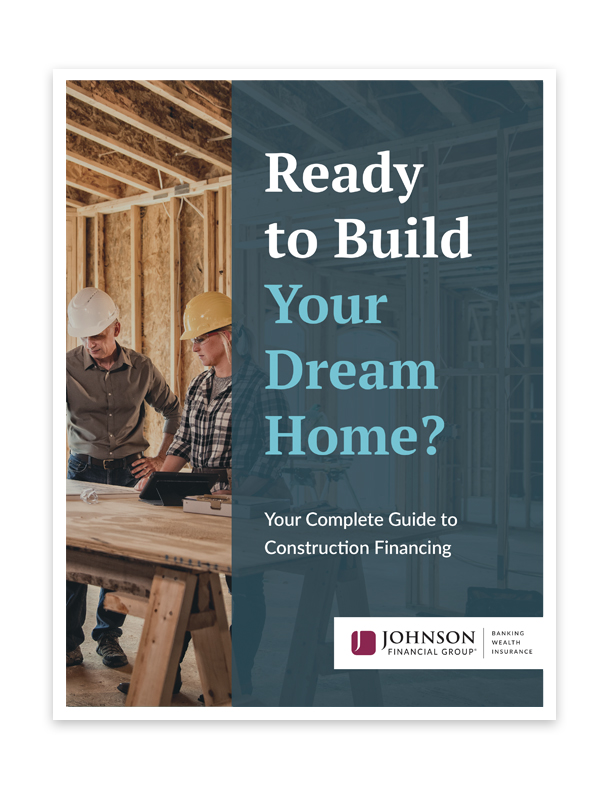 Building the home of your dreams is exciting. The thought of creating a new space designed to your exact specifications – from the size of the rooms to the color of the walls – is thrilling. Yet, just as a solid foundation is important to any well-constructed house, financing is a critical component of the construction process.
In this guide you will learn about:
building a new home vs. buying a new home
documents and information you need for construction financing
tips for building your home
how to select a builder
types of construction financing
I am focused on providing a loan option to best fit your needs so you can focus on the details of your new home. You'll have a knowledgeable partner on your side to help you navigate the construction financing process every step of the way.
Andrew Dongarra
As Vice President, Mortgage Field Manager, Andy and his team help customers achieve their financial goals through homeownership. With a strong background in residential mortgage lending, he and his team focus on building strong relationships with clients. Using a holistic approach, he provides real world examples to guide clients through the entire mortgage lending process. Andy strives to make customers feel like family and friends in order to create a comfortable and memorable experience through the entire process.
LEARN MORE ABOUT ANDREW
Loans are subject to credit and property approval, bank underwriting guidelines, and may not be available in all states. Other loan programs and pricing may be available. Certain conditions, terms, and restrictions may apply based on the loan program selected. The term of the loan may vary based upon program chosen. Property insurance is required; if the collateral is determined to be in an area having special flood hazards, flood insurance will be required.