Market Timing vs. Retirement Planning... Do you know the difference?
Can a market timing newsletter help you arrive safely at your retirement destination? Several years ago, a CNN Money article, "American Airlines Employees Grounded from Trading 401 (k) Funds," reported on pilots who had been banned for a year from trading in their T. Rowe Price 401 (k) plans because they had been following recommendations from an industry market timing newsletter. The CNN article highlighted how mutual fund companies reserve the right to limit trading for those who they view as market timers, disruptive or abusive traders. In the fund company's view, this type of trading can be detrimental to the long‐term investment objectives of the fund and potentially harmful to other investors.
Given past upheavals in the airline industry, pilots in particular have to be more diligent in creating a retirement financial plan, saving aggressively and making solid decisions in order to meet their retirement goals.
Pilots who have subscribed to newsletters are clearly taking steps to try to grow their portfolios. A number of newsletters and online financial planning sites offer tools at relatively low cost to help with some of the basics of financial planning. But for many pilots who may have more sophisticated financial planning needs, these services can only go so far. And in some cases, like the trading ban cited above, these services could even have a detrimental effect.
Investors who are considering using a newsletter or an online financial planning site should answer the following questions:
For $100 a year, can a generic market timing newsletter help you gain an edge in your retirement savings? While some newsletters' recommendations may outperform the S&P 500, the data indicates that the majority do not.
Does a newsletter help you define your personal retirement goals? Key questions that need to be answered include: At what age would you like to retire? What is your desired income in retirement? What are your legacy goals such as leaving an inheritance to family or charity?
Will a newsletter take into account your risk tolerance level or will it only suggest you trade in and out of funds that meet your personal risk expectations?
Do these services help you calculate the likelihood that you will reach your retirement accumulation needs? Do they help you "stress test" your portfolio to understand how likely you are to achieve your desired retirement income?
While many newsletters make monthly trading recommendations, do they take into account current market conditions or are they only looking back at the past performance of the specific recommended investment?
What are the credentials and experience levels of the authors of the newsletter or website? Are they registered investment advisors subject to industry regulations and standards? Is their performance audited and do they adhere to industry standards? Or are they simply a publishing company, and therefore not subject to industry regulatory oversight?
Experience has shown me that when planning for retirement, the single most important thing to have is an overriding investment strategy and plan in place. For most, a plan should seek to achieve or exceed market returns during the retirement accumulation phase, and then in retirement, seek to deliver a steady retirement income stream. Having a plan you can follow helps you stay on track for your retirement and limits short‐term or emotional decisions based on the latest investment fad or hottest fund of the moment.
Reaching your retirement goal is a long‐term proposition that should be approached with a personalized strategy based on your individual needs and goals, not run from a generic one‐size‐fits‐all tip sheet.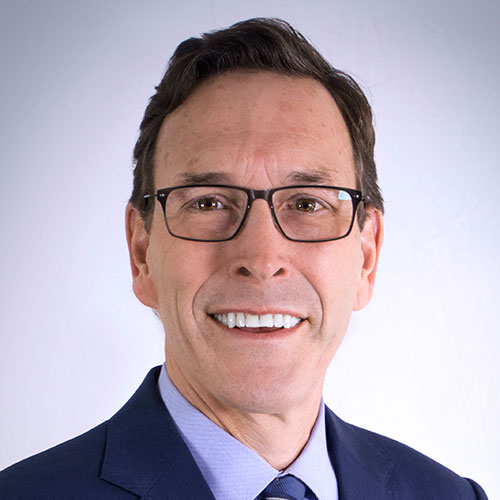 by Robert Warner
Robert Warner is Managing Director, The Pilot Program, Johnson Financial Group and EVP Johnson Wealth, a Johnson Financial Group Company. He is also a Chartered Financial Consultant (ChFC®). He has over 25 years experience helping clients, including active pilots and their families achieve their retirement and estate planning goals with an emphasis on estate conservation and wealth transfer planning.
READ MORE about Bob Warner.
Johnson Financial Group and its subsidiaries do not provide tax advice. Please consult your tax advisor with respect to your personal situation. Wealth management services are provided through Johnson Bank and Johnson Wealth Inc., Johnson Financial Group companies. Additional information about Johnson Wealth Inc., a registered investment adviser, and its investment adviser representatives is available at https://www.adviserinfo.sec.gov/. NOT FDIC INSURED | NO BANK GUARANTEE | MAY LOSE VALUE