This is part of an ongoing series of articles published by Johnson Financial Group. This issue is written by Jason Herried, SVP, Director of Equity Strategy and Wealth Portfolio Manager.
With snow upon us early in Wisconsin, my mind turned to new ideas to keep the family active this winter. I suggested that we try to learn to ski and was met with reluctance. Comments included, "I don't know how," "My knees are bad," and "I could break my leg." I have my own reservations as I haven't skied since college, and admittedly I was a bit more nimble back then. While my family has fears of something new, I plan to force the issue as I think there is a good chance that we'll all have fun after a lesson or two, finding that our knees hold up and nobody breaks their leg. With such low expectations, there is nowhere to go but up!
The stock market has been facing a similar situation over the past year. Last October, the stock market feared higher interest rates, a U.S.–China trade war and slowing growth. As we moved through the year, however, each of these concerns turned out better than feared.
Interest Rates
A year ago, investors were afraid that the Federal Reserve was set on autopilot to raise interest rates another 1% during 2019, even with signs of slowing growth. The Fed made a fairly quick adjustment, however. By the end of 2018, it signaled it was on hold and data dependent, and has since cut rates three times. The Fed's performance was better than feared and perhaps even a good outcome since the yield curve is no longer inverted.
U.S.–China Trade War
The trade war started in February 2018 with tariffs on washing machines and steel. It was more than a year later that the Trump administration broadened the tariffs to cover most industrial goods imported from China. The administration also looked at European automobile imports as another area of unfair trade practices. From October 2018 to now, the trade war has worsened; however, investor fears were greater. An increased likelihood of a phase one deal, aka truce, has given investors confidence to push stocks higher based on another better‐than‐feared situation.
Economic and Earnings Growth
U.S. GDP growth was reported at 1.9% during the third quarter after steadily slowing from a peak level of 3.5% during the second quarter of 2018. Fourth quarter growth is expected to slow further to about 1.5%. Company earnings have trended in the same direction. S&P 500 earnings growth peaked at 28% growth during the third quarter of 2018 and is expected to be flat during the third quarter of 2019.
So why are stocks probing new highs with earnings slowing so much? While disappointing on an absolute level, earnings have been better than feared. Furthermore, the outlook is for growth to resume next year. We must also remember that a year ago stocks plunged 20% from peak to trough during the fourth quarter of 2018 as investors priced in a high likelihood of recession and declining earnings. In comparison to a recession, flat earnings don't look so bad.
When Better Than Feared Is Not Enough
There will come a time when better than feared is not enough. Eventually, cautious investors reluctantly buy stocks for fear of missing out, leaving fewer and fewer investors left to buy. Eventually, expectations catch up to reality, less bad is no longer good enough, and we need actual good data to confirm higher prices or push them higher. Eventually, a new geopolitical risk emerges or an old one resurfaces, with U.S.–China trade being the most likely candidate. When better than feared is not enough, stocks trade lower on good news, the number of stocks participating in the advance declines, and volatility begins to increase. We use these signals to trim exposure and review our outlook.
With respect to my family's fears of skiing, I'm hopeful that they find it better than feared and perhaps we will find a new winter hobby. In the worst case, other than the feared broken leg, we'll just go into the chalet for a cup of hot chocolate and I'll promise not to force anything new on them for at least another year!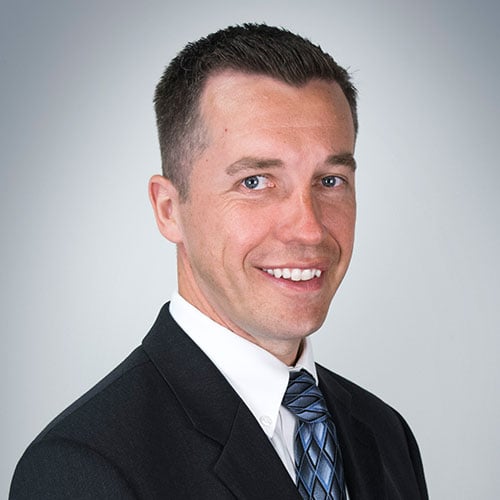 by Jason Herried
As Senior Vice President, Director of Equity Strategy and Wealth Portfolio Manager, Jason develops and builds customized portfolio strategies for our individual, institutional and non–profit clients. This includes investment policy review and development, portfolio construction, manager and security selection and performance reporting. Jason also serves as a member of the firm's Investment Committee and leads the Equity Strategy Group.
READ MORE

about Jason Herried.
This information is for educational and illustrative purposes only and should not be used or construed as financial advice, an offer to sell, a solicitation, an offer to buy or a recommendation for any security. Opinions expressed herein are as of the date of this report and do not necessarily represent the views of Johnson Financial Group and/or its affiliates. Johnson Financial Group and/or its affiliates may issue reports or have opinions that are inconsistent with this report. Johnson Financial Group and/or its affiliates do not warrant the accuracy or completeness of information contained herein. Such information is subject to change without notice and is not intended to influence your investment decisions. Johnson Financial Group and/or its affiliates do not provide legal or tax advice to clients. You should review your particular circumstances with your independent legal and tax advisors. Whether any planned tax result is realized by you depends on the specific facts of your own situation at the time your taxes are prepared. Past performance is no guarantee of future results. All performance data, while deemed obtained from reliable sources, are not guaranteed for accuracy. Not for use as a primary basis of investment decisions. Not to be construed to meet the needs of any particular investor. Asset allocation and diversification do not assure or guarantee better performance and cannot eliminate the risk of investment losses. Certain investments, like real estate, equity investments and fixed income securities, carry a certain degree of risk and may not be suitable for all investors. An investor could lose all or a substantial amount of his or her investment. Johnson Financial Group is the parent company of Johnson Bank, Johnson Wealth Inc. and Johnson Insurance Services LLC. NOT FDIC INSURED * NO BANK GUARANTEE * MAY LOSE VALUE