Bill Pay
Paying your bills is easier than ever. Easily track, manage and organize your bills without having to remember multiple usernames and passwords.
ENROLL IN EBANKING
Benefits
Reduce the chance of late payments when you set up Bill Pay with eBanking or the Johnson Bank mobile app.
Set up Bill Pay
An easy one-time setup can reduce the time you spend each month writing checks and remembering passwords.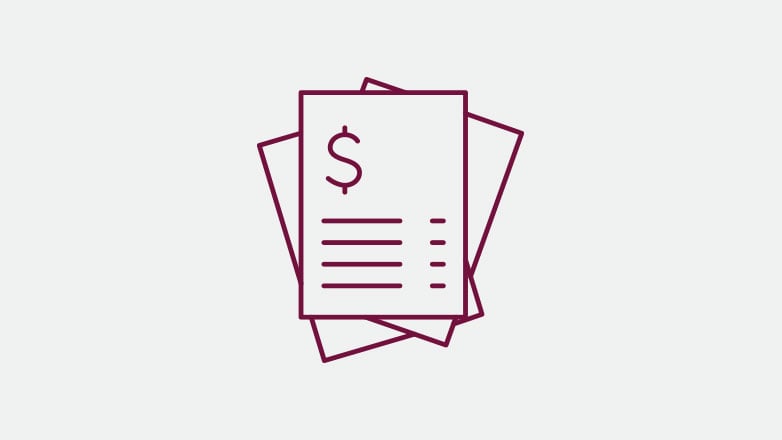 Gather your bills
Gather your bills and begin setting up your recipients. Your loans and mortgages with us are already added!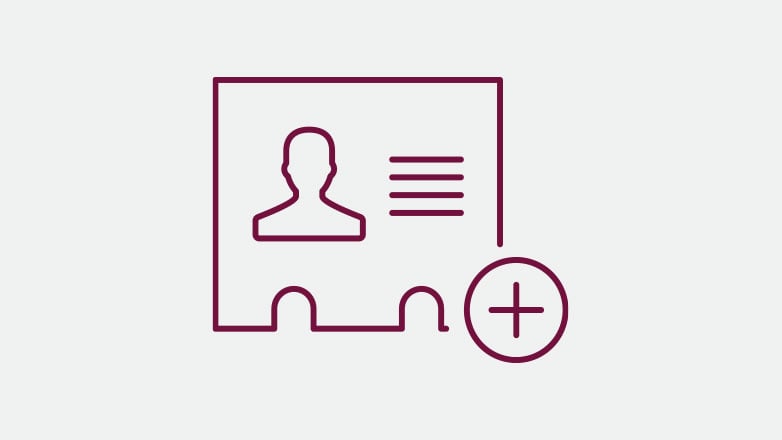 Add company or person
Add your recipient's information including account numbers, amounts to pay and when to pay them.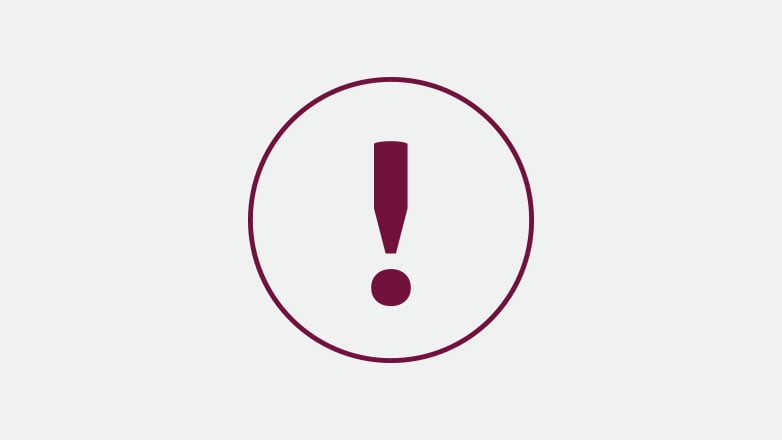 Pay your way
You can choose auto pay, notifications and reminders for each bill.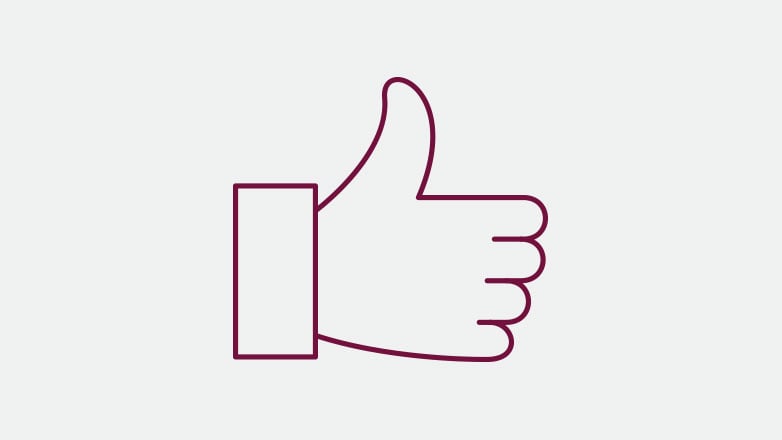 Relax
Go ahead and relax – we'll send your payment.
What is the best way to pay?
Use Bill Pay to:
Pay businesses and individuals.
Schedule a payment.
Pay someone who prefers an ACH or paper checks.
Send payments of a larger dollar amount.
Use Zelle® to:
Pay your friends, family and individuals you know and trust1, using their U.S. mobile phone number or email address.
Make payments of $750 or less.
Send money quickly – within minutes2 for those already enrolled in Zelle.
Zelle and the Zelle related marks are wholly owned by Early Warning Services, LLC and are used herein under license.
1 Must have a bank account in the U.S. to use Zelle.
2 Transactions typically occur in minutes when the recipient's email address or U.S. mobile number is already enrolled with Zelle.
We can also help you with...
Mobile Payments
Easily make secure in-store and in-app purchases at participating merchants using your mobile device and a Johnson Financial Group credit or debit card.
Learn More

about mobile wallet
Frequently Asked Questions
To add a new payee within eBanking, click on Make Payments in the main navigation bar and enter the name of the payee in the Pay Someone New field and click Add. Then, follow the remaining instructions to provide the details of your new payee. In the Johnson Bank mobile app, choose the More icon, tap Payees and Add (+) to enter the payee information.
Nicknames are given to your payees to help you identify your accounts quickly. To change a payee nickname in eBanking, click the appropriate payee name and then click the Change Payee Nickname link. In the Johnson Bank mobile app, choose the Payee and tap Edit.
Only you can authorize payments. You can tell us who, when and how much to pay. Payments are issued electronically or via paper checks, depending on what your payee accepts. Both electronic payments and paper checks always include remittance information, ensuring that your payee can accurately record that a payment has been received for your account.
To cancel a payment in eBanking, click Cancel under Pending Payments. This must be done at least 24 hours before the payment is to be processed. In the Johnson Bank mobile app, choose the Recent icon, tap Bill Payments, choose the payment and tap Cancel.
You may register for Bill Pay through enrollment, or by clicking at any time on the Make Payments tab found in your eBanking. You will be asked to read and accept the Terms & Conditions. Failure to accept the Terms & Conditions prevents the registration process from proceeding. Once you have enrolled for Bill Pay through eBanking, it will also become available in the Johnson Bank mobile app.
No. The ability to directly place a stop payment on a bill payment in eBanking is not available. To place a stop payment, contact the Johnson Financial Group Customer Support Center at 888.769.3796.
Yes. The maximum dollar amount per payment is $30,000.00, and the maximum amount per day for all combined payments is $50,000.00.
The following holidays are non‐processing dates for Bill Pay:
New Year's Day
Observance of Dr. Martin Luther King, Jr. Day
President's Day
Memorial Day
Independence Day
Labor Day
Columbus Day
Veterans Day
Thanksgiving Day
Christmas Day
Be sure to take these dates into account when scheduling payments. When scheduling payments, allow three to five business days for companies to receive payments sent electronically, and five to seven business days for payments sent by check. You will see the method of payment displayed on the Payee or Schedule Payments screen.
Yes. Payments can be made to government agencies. The following are examples of government agencies:
Municipalities
Student Loans
Court‐ordered Payments
Although we offer this payment option, keep in mind that Johnson Financial Group has limited ability to research any problems with a payment made to a government agency, due to the government's strict adherence to the Consumer Privacy Act. Also keep in mind that these payments might not be processed by the government on a timely basis without the attachment of any required government forms.
To request a copy of a Bill Pay check, contact the Johnson Financial Group Customer Support Center at 888.769.3796.
No. Payments made using Bill Pay can only be sent within the United States.

Have Questions?
We're here to help.
Give us a call at 888.769.3796
EMAIL US
Your Trusted Partner for Life's Biggest Moments
No matter what financial needs you may have, we're here for you. Our experienced advisors work closely with you to build the right path to help you achieve your goals.
FIND AN ADVISOR

Need help finding the nearest branch or ATM?
Find a location Click here to find a Johnson Financial Group location or ATM nearest you.