COVID-19: Taking necessary precautions
COVID-19 Financial Assistance
For 50 years, we've been here for you, your family and your business. Even through times of uncertainty, you can remain confident that you have a trusted financial partner on your side.
If you've been impacted by the COVID-19 situation, we are here to work with you.
Please contact us at 877.287.4431, Monday through Friday, 8:00 am to 5:00 pm CT, and we can review the status of your loan for relief assistance.
We have suspended late fees for personal loan payments for the month of April, 2020 to assist those most impacted by COVID-19.
Please call the number on the back of your credit card to learn more. As always, you can continue to manage your accounts online or via the mobile app.
Please contact us at 877.287.4431, Monday through Friday, 8:00 am to 5:00 pm CT. We will make available a payment forbearance period of three months.
All foreclosure activity will be handled consistent with guidance contained in the Coronavirus Aid, Relief, and Economic Security (CARES) Act. For assistance or questions contact us at 877.287.4431, Monday through Friday, 8:00 am to 5:00 pm CT.
Please contact your advisor directly to discuss payment deferrals if your small business is facing financial hardship due to COVD-19. We can make available payment deferrals up to 90 days.
Please call the number on the back of your credit card to learn more. As always, you can continue to manage your accounts online or via the mobile app.
On June 2nd, Congress voted to support positive changes to the PPP Forgiveness final rules, including needed relief to borrowers. We anticipate further guidance from the SBA on their final forgiveness rules, FAQs, forms, etc. We are following these changes closely and will communicate further to PPP clients once we have additional details. We encourage you to visit the U.S. Treasury Program Rules and SBA PPP for the most accurate information.

To help support community health efforts, we have decided to temporarily close our lobbies and will plan to reopen in line with public health. Our drive-thrus and night drop services will remain open for your use.
Economic Impact Payment Information
The IRS plans to begin sending the second round of Economic Impact Payments on December 29, 2020. To expedite the processing of the payment, be sure to complete your 2018 and 2019 income taxes.
For most tax payers, payments are automatic and will be made via direct deposit or by paper check. To learn how to securely and conveniently deposit paper checks using the Johnson Bank mobile app and your mobile device, visit our Mobile Check Deposit page.
Please remember to lookout for scammers trying to use the Economic Impact Payments as a scheme to steal your personal information and money. To avoid fraud and protect yourself, visit the FTC Consumer Information Blog on Want to get your Coronavirus relief check? Scammers do too.
For more information on what you need to know, visit the IRS Economic Impact Payment Information Center.
Define Expensive
Investment Commentary
Last week, Giannis Antetokounmpo signed a $256 million five-year deal with the Milwaukee Bucks. The largest deal in NBA history and a big payday for the two-time NBA MVP. Of course Bucks fans are happy, the ownership is happy and Giannis appears to be happy. The question one must ask—the one that's always asked when a new all-time high is reached— is "is this too much?"
St. Nick or Santa Rally?
Investment Commentary
December is generally known as a positive month for stock returns. In fact, almost three-quarters of the time that's the case. The median return for December is 1.48%. However, after a month like November, maybe it's more a St. Nick than a Santa kind of month.
A Body in Motion
When did physics become a 7th grade thing? During a recent review with my son, I found myself doing my own studying to keep up with what he was learning. Among the more complex topics, however, was something I'm familiar with: Newton's law stating a body at rest will remain at rest unless an outside force acts on it and a body in motion will remain in motion in a straight line unless acted upon by an outside force. This got me thinking about momentum and its application to asset prices.
Bond Yields Tell The Story
Investment Commentary
Election day is over, and the outcome of the Presidential race remains undetermined. However, control of the Senate looks much less likely to turn to the Democrats, and so the prospects for a larger fiscal stimulus package seem to have passed.

Markets have traded on three things for the last several months. The election outcome, pandemic news on infections and the probability of a vaccine, and the likelihood of another major fiscal stimulus package from the Federal government. Let's review each of the three major market-moving issues, starting with fiscal stimulus.
The Corn Moon
Investment Commentary
This week we experienced what's known as a corn moon: the full moon before the fall equinox, so named because agrarian societies celebrated the moon as a beacon during the harvest season. It also denotes that we are in the back-to-school season, which, this year, will be challenging for parents everywhere. Finally, it indicates a turn in the calendar to September—one of the worst months for the stock market and volatility. (Since 1950, the S&P 500 Index has averaged a decline of 0.5% during September).
Double Tops in Mountain Biking and the Market
Investment Commentary
Before the development of carbon fiber, shocked forks and fat tires, I was a mountain biker, at least the version of that you can be in the Midwest. Last week, the S&P 500 Index revisited and slightly exceeded the all-time high reached in February. Market technicians call that a "double-top." An often referred to market chart pattern that can be an ominous precursor to future returns, or not.
For the most up-to-date information on COVID-19, visit the Centers for Disease Control and Prevention (CDC) website and World Health Orginization (WHO) website.
Follow these everyday preventive actions to help prevent the spread of coronoavirus:
Wash your hands often with soap and water for at least 20 seconds. If soap and water are not available, use an alcohol-based hand sanitizer.
Avoid touching your eyes, nose, and mouth with unwashed hands.
Avoid close contact with people who are sick.
Stay home when you are not feeling well.
Cover your mouth and nose with a tissue when you cough or sneeze, then throw the tissue in the trash and wash your hands.
Here are some of the most common indicators that the phone call or email you received is most likely a scam or attack.
Any message that communicates a tremendous sense of urgency. Fraudsters are trying to rush you into making a mistake.
Any message that pressures you into bypassing or ignoring our security policies and procedures.
Any message that promotes miracle cures, such as vaccines or medicine that will protect you. If it sounds too good to be true, it probably is.
Be very suspicious of any phone call or message that pretends to be an official or government organization urging you to take immediate action.
If you receive a suspicious email or text message, don't respond, click on any links, or open attachments. Verify the authenticity of any website before making a purchase or donation.
View our Security Center to learn more about how to protect yourself from fraud and identity theft.

Have Questions?
We're here to help.
Customer Support Center - 888.769.3796
Insurance Support - 800.236.5546
EMAIL US
Business Resources and Insights
For a variety of resources that can help you and your business effectively navigate these challenging times, please visit our COVID-19 business resources page.
INSIGHTS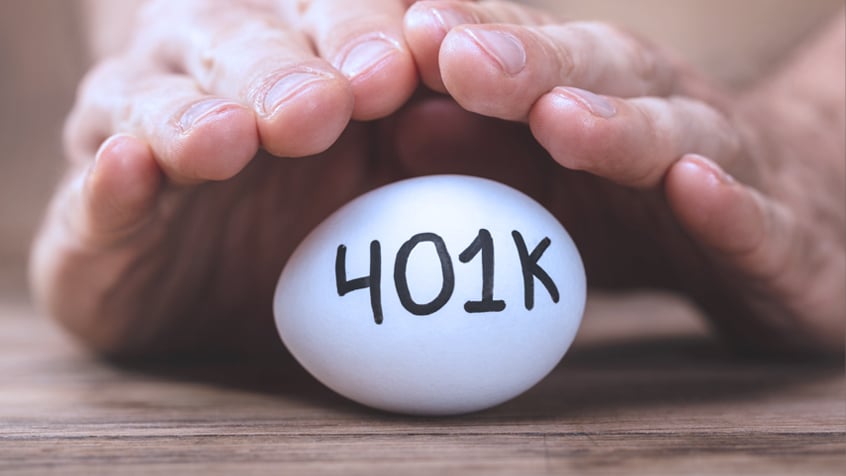 INSIGHTS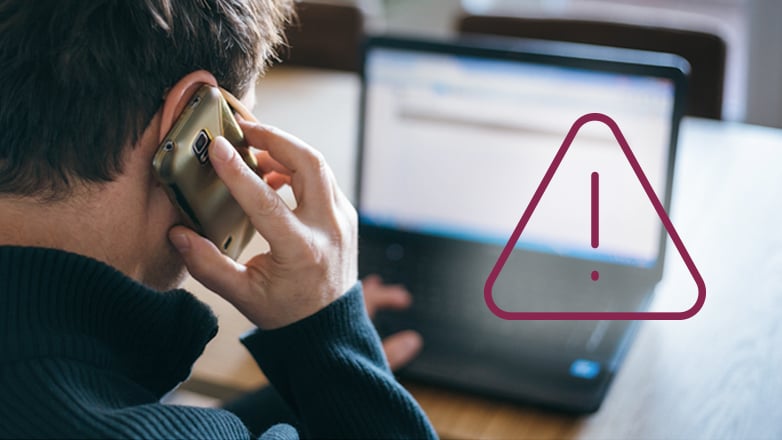 PLANNING INSIGHTS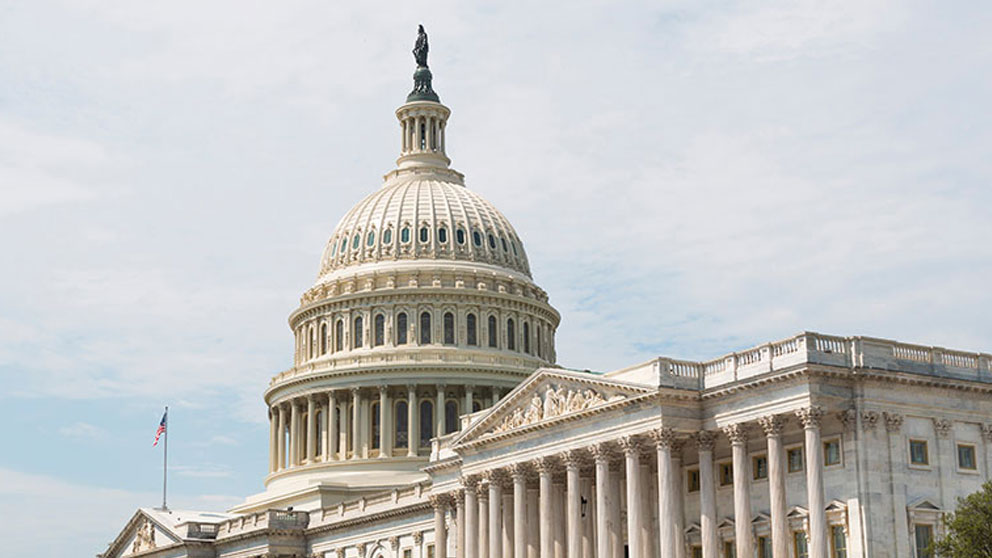 Planning Opportunities Under The CARES Act
The CARES Act provides approximately $2.2 Trillion of economic relief and stimulus designed to help the United States economy and its citizens endure the shutdowns and hardships caused by the Coronavirus.
LEARN MORE

about how to plan under the CARES Act.