COVID-19: Taking necessary precautions
COVID-19 Financial Assistance
For 50 years, we've been here for you, your family and your business. Even through times of uncertainty, you can remain confident that you have a trusted financial partner on your side.
If you've been impacted by the COVID-19 situation, we are here to work with you.
Please contact us at 877.287.4431, Monday through Friday, 8:00 am to 5:00 pm CT, and we can review the status of your loan for relief assistance.
We have suspended late fees for personal loan payments for the month of April, 2020 to assist those most impacted by COVID-19.
Please call the number on the back of your credit card to learn more. As always, you can continue to manage your accounts online or via the mobile app.
Please contact us at 877.287.4431, Monday through Friday, 8:00 am to 5:00 pm CT. We will make available a payment forbearance period of three months.
All foreclosure activity will be handled consistent with guidance contained in the Coronavirus Aid, Relief, and Economic Security (CARES) Act. For assistance or questions contact us at 877.287.4431, Monday through Friday, 8:00 am to 5:00 pm CT.
Please contact your advisor directly to discuss payment deferrals if your small business is facing financial hardship due to COVD-19. We can make available payment deferrals up to 90 days.
Please call the number on the back of your credit card to learn more. As always, you can continue to manage your accounts online or via the mobile app.
Effective May 22, Johnson Financial Group will no longer be accepting new applications for the Paycheck Protection Program ("PPP"). With nearly 2,200 applications processed and $575 million in funded loans, we are focusing on the Forgiveness applications for our existing clients who received PPP. We encourage you to contact an advisor directly to address your specific financial questions.

To help support community health efforts, we have decided to temporarily close our lobbies and will plan to reopen in line with public health. Our drive-thrus and night drop services will remain open for your use.
Economic Impact Payment Information
The IRS plans to begin sending Economic Impact Payments in mid-April. To expedite the processing of the payment, be sure to complete your 2018 and 2019 income taxes.
For most tax payers, payments are automatic and will be made via direct deposit or by paper check. To learn how to securely and conveniently deposit paper checks using the Johnson Bank mobile app and your mobile device, visit our Mobile Check Deposit page.
Please remember to lookout for scammers trying to use the Economic Impact Payments as a scheme to steal your personal information and money. To avoid fraud and protect yourself, visit the FTC Consumer Information Blog on Want to get your Coronavirus relief check? Scammers do too.
For more information on what you need to know, visit the IRS Economic Impact Payment Information Center.
LEARN MORE

about the IRS Economic Impact Payment Information Center.
For the U.S., How Much Debt Is Too Much?
Investment Commentary
Last year, the federal deficit was near $1 trillion for the first time. Due to recent programs like the CARES Act, which are meant to assist those who've lost jobs due to the pandemic, this year's deficit will be near $4 trillion and next year estimated to be another $2.1 trillion. Those figures could go even higher as additional laws are passed.
New Tricks
Investment Commentary
Imagine my 13-year-old asking me to help him with Zoom technology! My son has been virtually learning, and his school has been doing an amazing job. On occasion, he has technical problems getting into a class and has asked for help. Why would he ask me? He knows that I am on video calls all day and so presumes I may be able to help. We are adaptable creatures. We don't always like it; however, we are.
Is this "third time's the charm" for the S&P 500 Index at 2,900?
Investment Commentary
The S&P 500 Index has traded at 2,900 several times in the last two years, and each time the environment was very different. Understanding those differences helps give insight into whether the "third time's the charm," with potential for additional advances beyond the 2,900 level.
Real-Time Information Helps Us Gauge Economic Conditions
Scientific information regarding the pandemic changes daily because there are thousands of scientists working to understand this specific coronavirus—how it affects our health, how to treat it and how to develop a vaccine. As a result, we are asked to synthesize all this information to make decisions that affect our businesses, social interactions and, most importantly, our families' health.
Lessons From a Business Owner
Investment Commentary
The labor market in the United States has fallen at record speed and magnitude. In February, the unemployment rate was at just 3.5% and rose to 4.4% in March. Based upon initial claims for unemployment, it is estimated that the true unemployment rate may now be as high as 15%.
'Boom!' That sound you heard was government stimulus landing on the markets and the economy
Investment Commentary
We are all watching the acceleration in the number of COVID-19 cases across the U.S. with amazement. The exponential growth rate in these cases as testing improves and the virus spreads through the population gives us pause every day. We think about the impact on individuals and families and those on the front lines trying to treat those who have fallen most ill.
For the most up-to-date information on COVID-19, visit the Centers for Disease Control and Prevention (CDC) website and World Health Orginization (WHO) website.
Follow these everyday preventive actions to help prevent the spread of coronoavirus:
Wash your hands often with soap and water for at least 20 seconds. If soap and water are not available, use an alcohol-based hand sanitizer.
Avoid touching your eyes, nose, and mouth with unwashed hands.
Avoid close contact with people who are sick.
Stay home when you are not feeling well.
Cover your mouth and nose with a tissue when you cough or sneeze, then throw the tissue in the trash and wash your hands.
Here are some of the most common indicators that the phone call or email you received is most likely a scam or attack.
Any message that communicates a tremendous sense of urgency. Fraudsters are trying to rush you into making a mistake.
Any message that pressures you into bypassing or ignoring our security policies and procedures.
Any message that promotes miracle cures, such as vaccines or medicine that will protect you. If it sounds too good to be true, it probably is.
Be very suspicious of any phone call or message that pretends to be an official or government organization urging you to take immediate action.
If you receive a suspicious email or text message, don't respond, click on any links, or open attachments. Verify the authenticity of any website before making a purchase or donation.
View our Security Center to learn more about how to protect yourself from fraud and identity theft.

Have Questions?
We're here to help.
Customer Support Center - 888.769.3796
Insurance Support - 800.236.5546
EMAIL US
INSIGHTS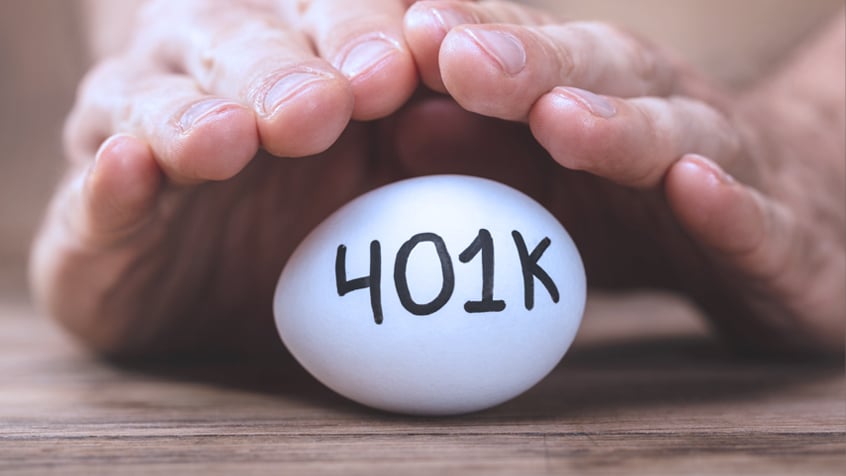 INSIGHTS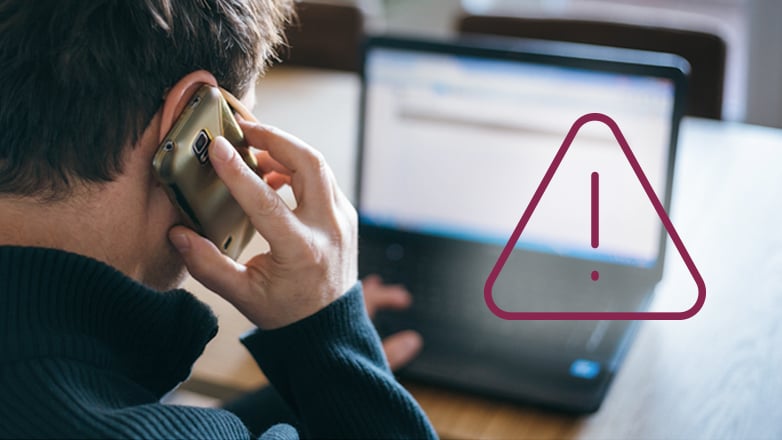 PLANNING INSIGHTS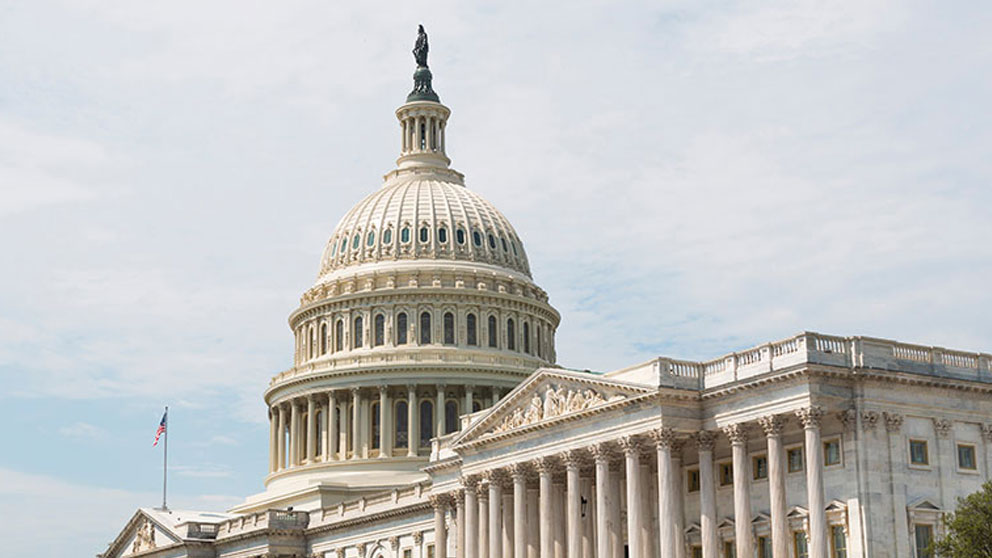 Planning Opportunities Under The CARES Act
The CARES Act provides approximately $2.2 Trillion of economic relief and stimulus designed to help the United States economy and its citizens endure the shutdowns and hardships caused by the Coronavirus.
LEARN MORE

about how to plan under the CARES Act.