Women in Leadership: Sharing & Celebrating Women's Stories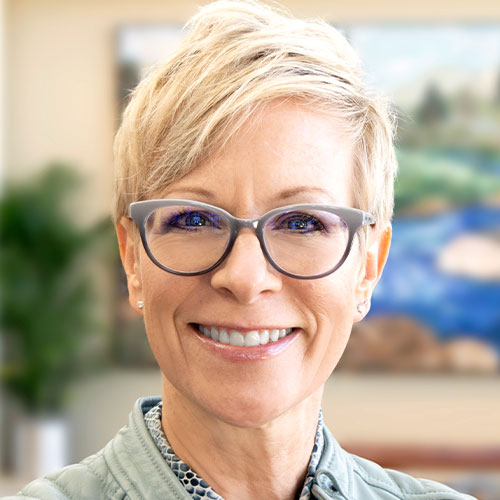 Denise Domian is currently the CHRO at Johnson Financial Group, her first time working in financial services. She spent the bulk of her 20 plus year career leading HR for The Bon-Ton Stores, Inc., a department store chain which grew from $700M to $2.7B in revenue during her tenure. With multiple acquisitions, she became an expert in change management and delivering strategic and tactical human capital initiatives to improve effectiveness, develop talent, and cultivate a culture of
success and growth. After Bon-Ton, she was the CHRO at Shopko, a $2.7 billion department store. Unfortunately, Bon-Ton and Shopko followed the fate of many retailers and both liquidated. This again provided another learning opportunity in transformation. When not working, she can become embroiled in sudokus, word jumbles, and crosswords. She loves food and therefore married a professional baker.
Share one challenging time in your life/career journey and how you handled it:
Experiencing the liquidation of the company where I worked for more than 20 years was the most difficult. In a liquidation, there is often no severance for employees. To see the sadness and strife that this created in people was truly heart wrenching. Many associates stuck with the company through some very difficult years, and in the end, you take all your work and put it in a trash bin. You think, "What have I got to show for all this effort?" In the end, it helped me to realize what is really sustained are the relationships, the memories, and the experience gained.
What part of your life/job gives you the most joy?
In my personal life, my husband, daughter, and I are rock climbers. We spend many hours in the climbing gym and outside. It's a sport that we can all do together as a family. There's lots of joy in watching each other achieve our personal goals. Professionally, I love transformation and supporting change. It's very gratifying when an associate tells you a program you've helped implement has made their work and life better. I also love being a leader: I like to provide associates the opportunity to grow and thrive.
What one tip can you share with young women starting their careers?
Years ago, I told my boss that no one would listen to me because I was a young female, who didn't have a title or experience. Wrong! If you put in the effort to learn and understand the issues at hand, how people work, and apply your expertise to assist them, they won't care what your title is. But you have to do your homework. Make sure you know of what you speak, put in the effort, and come at a problem from a place of learning and assistance. Be persistent.
Women in Leadership is a series published by Katrina Gerenz to share and celebrate women's stories. Katrina advises banks and credit unions on compensation design at McLagan. She brings the same joy to her family as a mom of two as she does working with her clients.